Pip Jamieson is the founder of The Dots, a professional network for creatives. Describing herself as "delightfully dyslexic," Jamieson couldn't read until she was 11. However, she earned her first degree in economics from the University of Edinburgh before making her way into the creative industries.
Throughout her career, she has had to be highly creative and tirelessly productive. She started out in the civil service, where she worked for David Blunkett, the former Home Secretary, before pioneering several key projects at MTV, including launching MTV and Nickelodeon in New Zealand. After living in the southern hemisphere, she returned to the UK and founded The Dots in 2014.
Offering a professional networking space for those in the creative industries, The Dots quickly made its mark and now has nearly 1 million users, a membership that is 62% female and 31% black, Asian and minority ethnic. This drive for representation has been at the forefront of Jamieson's approach to business from the beginning. She strongly believes in the detrimental effects of homogeneity and has worked tirelessly to cultivate diversity in her business.
It is ideally placed to shed light on how to stay creative and inspired in both our work and personal lives.
Being dyslexic helps me to be creative when under pressure. I consider myself very lucky because I am dyslexic and that brings with it a natural aptitude for creativity. There's some brilliant research out of Harvard University that says dyslexic brains have better peripheral vision, so we're collecting more data all the time. If you think of humans as the most sophisticated "robots" out there to take in all this data, we're synthesizing that into creative thinking, gut feeling, and intuition.
If I have a creative block, I go for a row. That's definitely where my best creative inspiration comes from: when I let my mind wander and go elsewhere. I live on a houseboat called Horace, and I have a rowboat called Little Horace. Going out rowing allows my brain to wander and start thinking of solutions. I also love to go for a good walk and listen to any kind of podcasts and books that are not necessarily related to my work.
Mindfulness is huge for me when it comes to getting in the zone. I have a lovely dog. She is amazing at getting me out. I can get in the zone as long as I go for a walk in the morning before I sit down in front of the computer. I also practice yoga, but maybe not as much as I should.
On Sundays I restart by going to a piece of forest that I have. My husband is an environmental consultant. We decided to go carbon neutral and look at offset schemes, but you really don't know where your money is going. So we ended up buying a piece of woodland on the border between East Sussex and Kent. We are regenerating it right now. I put my phone in airplane mode and turn it off completely. Being in nature and around trees (we planted nearly 100 oak trees last year and I've named each one) is like a whole day of mindfulness.
Starting something from scratch is probably the most creative thing I've ever done. Expanding the points It's a huge roller coaster. I have built an incredible team, we have almost a million members and have worked with 10,000 brands. [who hire creatives through the platform]. But every day there is a new problem to solve. It's incredibly rewarding but creates a lot of stress. Part of that is having to learn a lot of new skills: how to raise investment, how to build and scale a team, how to scale a technology project. I had to learn all of this from scratch.
I only focus on the apps I love. I have no notifications on my phone and I only use the apps that add value to me. I've deleted everything else. I got off Facebook and Insta[gram] years ago. I didn't like LinkedIn, so I invented an alternative. Audible, I love it. Obviously the points. I also love Pinterest. It just makes me happy. Apart from that, they are yoga apps and tree identification apps.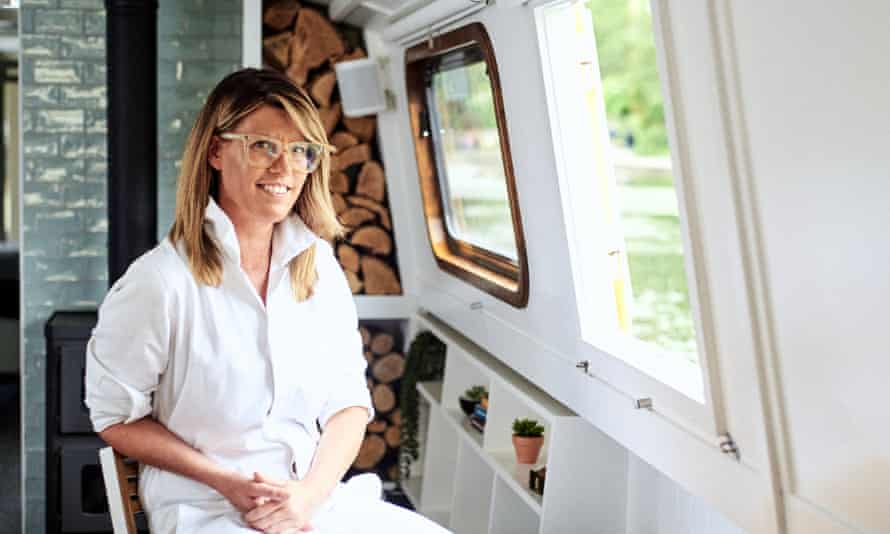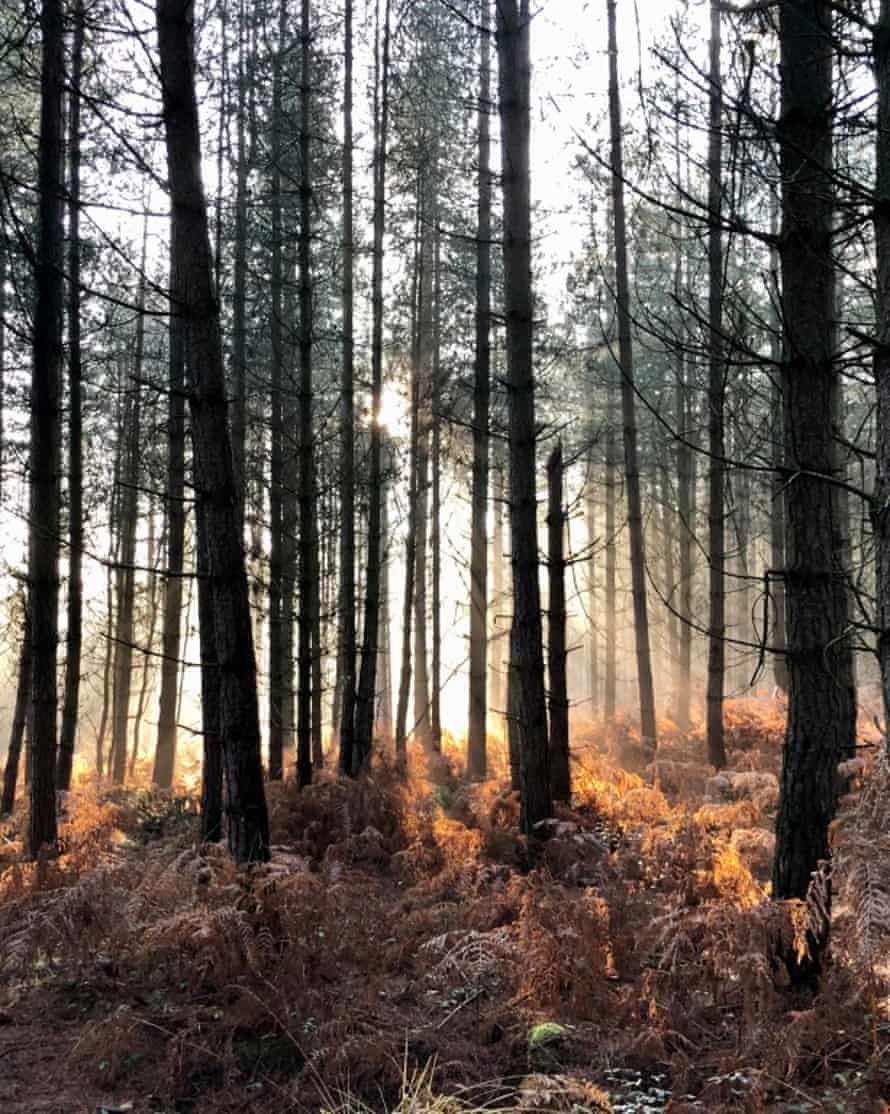 I use Pinterest in my personal life. I make boards for anything I'm trying to create. So with Whistle, our forest, I have a board where I've pinned things I want to put on the wood. We can't build a house or anything like that, but we are starting to make magical areas with tables, colored lights, benches and all that. So I've made a lot of Pinterest inspiration boards there. We also recently bought a cabin so all my inspiration for that came from Pinterest.
When I'm on Pinterest, I look for things to buy. It builds on my initial inspiration and cultivates a natural journey for me. Expand what I'm thinking, the algorithm is amazing. I've always had visions of things I want to create in wood, but then [thanks to Pinterest's suggestions] I'll be like, "Oh actually, maybe I could do this or maybe I could do that." And then all of a sudden I decide I want to build this crazy pagoda or a herb garden.
It all started with a very specific task. When we bought the forest, I wanted to redesign it, so I started [saving ideas] creating boards. Then I realized the power of Pinterest and started creating boards for just about every personal project, from new things for our houseboat (I have a boat board) to new things for the cabin (I have a wish list of furniture I can use). you can't afford it). I had to do that first project to see its value. The algorithm is really smart. [The newsletter it generates] it's probably one of the only newsletters I haven't put in a spam folder. Once I've saved something, it suddenly sends me an amazing 10 [ideas].
Of the six creative types identified by Pinterest Inspiration Nation research, I am a conscious entrepreneur.
To learn more about Pinterest's diverse audience, check out their Inspiration Nation study: business.pinterest.com/inspirationnation