Time is over! The 2021 fantasy season is over and gone forever. Whether you play in a redraft league or are part of a dynasty format, the days of sitting on the edge of your couch and biting your nails are over. We've got a tough eight-month desert ahead of us, but hey, the real NFL players are is close to the start and we'll keep enjoying football for another month and we'll change, so you better do it while it lasts! With the numbers in place and the games over, it's time to wrap up the series and take a final look at who was who during this longest-ever 2021 season.
To get the most advantage in your fantasy football league, you need to understand how to apply the advanced statistics used in sports today. In the past, it was all about wins and losses, passing yards and touchdowns scored. It's not that those statistics are now worthless, they just don't provide enough information to expert analysts. While football is still in its infancy compared to baseball in terms of analysis, the evolution the sport has seen of late in those terms is remarkable.
Each week, I'll tackle the NFL's Next Generation Stats, bringing you data from the previous week's games with notable takeaways to keep in mind when evaluating fantasy players for the week ahead. In case you are new to the series, or to Next Gen Stats, I highly recommend reading our NGS manual. Now, let's go to the data!
Publisher's note: Our amazing team of writers received 11 award nominations, the best in the industry, by the Fantasy Sports Writers Association, including Football Writers of the Year, Baseball Writers of the Year, Best Ongoing Football Series, and much more! Be sure to follow his reviews, rankings and tips throughout the year and win big with RotoBaller!
Read more!
The Best and Worst Runners of 2021 – NextGenStats
The season, at least for us fantasy-mads, is finally over. That's not good for our enjoyment of the fantasy game, but it's a calm and peaceful time to enjoy the real NFL playoffs that we're also invested in. With all the regular season numbers now in place, it's time to wrap up the NextGenStats series position by position.
Today I'm going to go over running back position and provide a final update on how running backs around the league have been doing on the different metrics we've already addressed throughout the season. I'll just show a small number of names for each category, present the correlation to player-averaged fantasy points, skip the gory details, and instead provide a new "combined" leaderboard at the bottom of the column.
Please also note that I will only focus on fantasy production like pure runners, removing the pass-catching element from his game. This will focus entirely on your total rushing yards and rushing touchdowns in terms of fantasy points by game numbers displayed (labeled ruFP/G). I'll also include an additional column this time, "ruPF/15A", which represents the fantasy points a runner gets for every 15 run attempts, which would be considered an RB1 workload on average, and lets us know how different players in different roles would perform if given the same opportunities.
Note: The limit is set to 90 race attempts.
corridor efficiency
Correlation with Rushing Fantasy Points: negative-22%
Leaders and Trailers:
Percentage of boxes stacked facing each other
Correlation with Rushing Fantasy Points: twenty%
Leaders and Trailers:
Average Time Behind Scrimmage
Correlation with Rushing Fantasy Points: Minus 1%
Leaders and Trailers:
ATT and YDS and Y/A and TD
Correlation with Rushing Fantasy Points: 70% / 78% / 33% / 74%
Leaders and Trailers:
RYOE and RYOE/A and ROE%
Correlation with Rushing Fantasy Points: 51% / 40% / 22%
Leaders and Trailers:
Combined NextGenStats Leaderboard
To create this leaderboard, I used all of the metrics that are part of the NGS site and put it all together into a combined score that I labeled "SNGin the table below. Calculating each player's NGS score is simple. I calculated where each player ranked for each metric and then multiplied that rank by the correlation between that metric and my ruFP/G metric. Players ranked higher ( closer to one) in each category will have lower scores for those categories.In the end I added up each player's scores from all categories to get a single NGS score.
The lower the NGS, the better the player for fantasy since each category was already weighted given its correlation with the ruFP/G metric. Here are the results:
NGS Leaderboard Notes:
In an otherwise legendary season, the Colts ruined the year of Jonathan Taylor's career by messing up his chances of a postseason berth in the season's final week … losing to the lowly next draft franchise the next. spring, the Jacksonvilles. Jaguars. Dammit.
Even then, congratulations go out to JT for his ridiculous year running the rock. Yes, Derrick Henry was injured and missed a large part of the season, but that doesn't take away from Taylor's exploits.
Jonathan Taylor more than "doubled" the NGS score of no. 2 Nick Chubb, and that makes perfect sense. Taylor finished inside the top 5 in all but two categories, and one of them wasn't even under his control (stacked boxes facing each other).
Interesting second best name in Chubb's. Chubb finished inside the top 5 in five different categories, the second-most among non-JT riders. He beat out three other RBs with four top-5 finishes on the year (Mixon, Damien Harris and Penny).
Chubb was good where it mattered for fantasy. That's why even though he averaged a top 11 finish across the board and was beaten by Damien Harris' average top 8 finish, he still finished above Pat on the NGS leaderboard.
That includes a top 5 finish in the TLOS cat for Chubb. No other NGS rider in the top 25 this season achieved such a low/bottom 5 finish in a single cat. Kamara is the first to come up with a putrid finish at 52nd place from cat ROYE on that unique leaderboard.
It's not that JT has racked up the most top 5 finishes, it's that he finished in the top 2 in seven of those nine cats!
The most top 2 finishes of any player in the league were three by Chubb followed by three by Rashaad Penny.
When it comes to bad years, Allex Collins gets the award for the worst NGS score among qualified runners. He did it to the rhythm of two last 5 finals. Not happy enough about that, he managed to close the season in the bottom 10 in all but three of the categories tracked.
Collins was bad across the board, but Mike Davis was the true racer with the most finishes in the bottom 5, as he was the absolute worst racer in three different categories (RYOE/A, ROE%, and EFF).
The correlation between ruFP/G and NGS scores is at a very strong 85% for the 2021 season.
That 15 percentage point gap explains the small differences in both ranges:

Top 5 NGS Players: Taylor, Chubb, Harris, Cook, Elijah Mitchell
RuFP/G Top 5 Players: Henry, Taylor, Chubb, Mixon, Harris
NGS Bottom 5 Players: Collins, Moss, Mike Davis, Herbert, Burkhead
RuFP/G Bottom 5 Players: Herbert, Burkhead, Mike Davis, Mattison, Ronald Jones II.
Download our free news and injury app
You like what you see? Download our free fantasy football app for iPhone and Android, featuring 24/7 player news, injury alerts, lineup notifications and articles from DFS.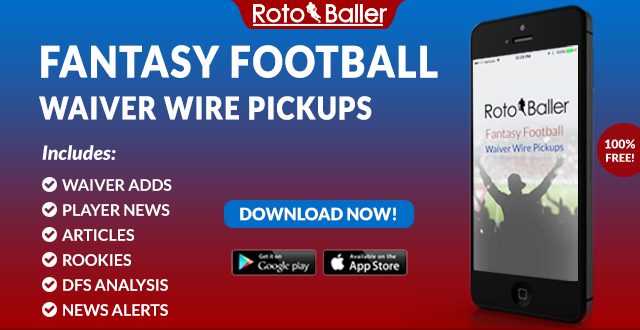 Win big with RotoBaller
Be sure to also check out all of our other daily fantasy football articles and analyzes to help you set up those winning lineups, including this new video from RotoBaller on YouTube: