The paperless society may have started with a push towards a cashless society, but technology has fueled a much more ambitious move.
The death of paper has been greatly exaggerated, until now. Last year, for example, the Treasury Department sent tens of millions of stimulus checks through the venerable United States Postal Service. No doubt this year, the IRS will be getting a lot of tax returns in the mail and sending many of those dreaded notices to taxpayers the same way. Politicians covet the spectacle of displaying reams of printed laws and regulations. Framing certificates is still an office thing. And the ritual of retrieving the morning paper from the front door remains sacrosanct for people of a certain age.
And yet, the paperless future promised decades ago made substantial progress this year, perhaps more than in any other period in history. Thanks in large part to the pandemic, a host of "contactless" protocols and technologies have suddenly become familiar. From omnichannel, contactless delivery and curbside pickup, to QSR codes, Apple Pay and workflow software, the momentum has irrevocably moved away from paper.
In fact, a tipping point was reached during the pandemic and businesses (mostly) led the way out of the tree-filled forest. But the public sector also stepped forward. In 2021, for example, the fashionable city-state of Dubai became the world's first paperless government. In Japan, customs, immigration and quarantine documents can now be completed online before traveling, avoiding paper forms. The same thing has happened or is happening with every conceivable data that used to live on some sort of paper form or card, from vaccination cards to restaurant menus to movie tickets and bills.
According to global consulting giant McKinsey, 70-80% of buyers and sellers prefer digital self-service and/or remote human engagement over face-to-face sales interactions. In fact, it is becoming increasingly likely that the world will be paper free long before it is Covid free. This is why.

Economic Sciences
Hundreds of once distinct national economies are rapidly becoming a global economy moving toward a paperless, if not cashless, system. The US Federal Reserve System, which already creates hundreds of billions of dollars at the touch of a button, is currently investigating an electronic currency similar to the digital yuan launched by China's central bank last year. already used by more than 100 million people. Electronic money means no more trips to the bank teller or even the ATM. Electronic currencies are attached to your identity and distributed through your phone.
The paperless society may have started with a push towards a cashless society, but technology has fueled a much more ambitious move.
Of course, payment methods like PayPal, Apple Pay, Venmo and Google Pay mean that paper dollars are becoming more and more avatars these days, or maybe it's the other way around? Electronic payments and virtual shopping carts are standard across industries, including business-to-business transactions. This has fundamentally altered the labor market in the last 10 years. Disruptions in the next decade are sure to be even deeper. Given the choice of how to pay for their purchases, customers will use the most efficient, secure, flexible and fastest methods. Even the rental housing industry has begun to migrate from the dreaded rent box to electronic portals that make paper checks obsolete and allow tenants to pay with cash or credit.
In fact, check use has dropped nearly 90% over the past decade, and some economists predict they will be obsolete by 2024 at the latest. Meanwhile, fintech and mobile payment apps such as buy now, pay later, or BNPL, were among the most popular investments in 2021, having proven their worth during the pandemic. Gone are the carbon paper printing devices for credit cards and even the cash register receipt. Now your phone is your credit card, ATM, checkbook, and ledger all in one.
The paperless metaverse
In 2018, online payments increased nearly 40% to $904 billion. This number is expected to reach $1 trillion by 2022, an increase of more than 200%. More than half of Americans now use a mobile device to make a purchase, while Alipay, the world's most popular digital-only payment system, has grown to more than a billion users. India, the second most populous country on the planet, has seen an explosion in online payments and money transfers despite relatively low internet usage.
Almost everyone will now make a digital payment at some point in their lives. And almost nine out of 10 consumers will use a mobile payment device to do so. It's not just the ease of use but the ubiquity of cell phones and apps that fuels the virtual metaverse. According to Statista, there are 300 million cell phones in the US, which means that approximately 90% of Americans, and virtually all adult Americans, have one. All businesses must now have online payments to provide the choice, flexibility, speed and convenience that the modern consumer expects. And if you need to execute a contract, you better have DocuSign or another paperless application installed.
win win
But going paperless isn't just about consumers. Digitization also has great advantages for companies. As companies switch to software and even blockchain technology, what they get in return is efficiency plus massive amounts of data. Digital payments not only reduce the costs associated with paper check processes—in 2018, North American businesses processed more than $18 trillion in paper checks alone—but at a cost of more than half a trillion dollars due to delays, labor and errors: they provide companies with real-time information on buying patterns and individual customer preferences. Eric Schmidt, the former chairman of Google, has long predicted that data will soon be worth more than oil, and the success of companies like Alibaba and Amazon underscores this point.
follow the money
"If you want to know who gets hurt and who gets help," famous attorney Gloria Allred said, "follow the money." Consider, then, a recent study by credit card issuer Mastercard that revealed that while holiday spending was up 8.5% in 2021, e-commerce sales were up 11% during 2020 and a staggering 61% higher. % since 2019. Digital spending is clearly hurting cash and helping non-paper forms of payment.
Visa, Mastercard and JCB will transition to "cashless" payments by the end of the decade, while more countries, such as Dubai and Japan, will be cashless or in the process of digitizing paper documents, records and documents . systems by then. Meanwhile, drivers in some US states will soon be able to carry a digital version of their driver's license on their iPhone, and millions of people already store boarding passes and proof of vaccination cards on their digital devices, among other things. things.
So the paperless society may have started with a push towards a cashless society, but technology has fueled a much more ambitious move. A virtuous cycle is forming whereby digital payment systems open the door for more paperless tasks, increasing non-monetary spending in the economy and also helping to reduce costs for businesses.
Proving the point may be this article itself, which you are undoubtedly reading on a mobile phone, tablet or laptop. When Amazon launched the Kindle reader 14 years ago, it didn't cause much of a stir. People associated reading with paper and ink, and Apple's attempt to create a personal assistant device, the Newton, had already failed. A Harvard student, where Amazon founder Jeff Bezos was speaking, advised him to sell his company to Barnes & Noble before it was too late.
But then people began to realize that if they could read work documents online, why not magazines, newspapers, and even books? Today, the Kindle is a huge success and finding a Barnes & Noble is next to impossible. Fax machines and copy shops are also relics. The paper itself cannot be left behind.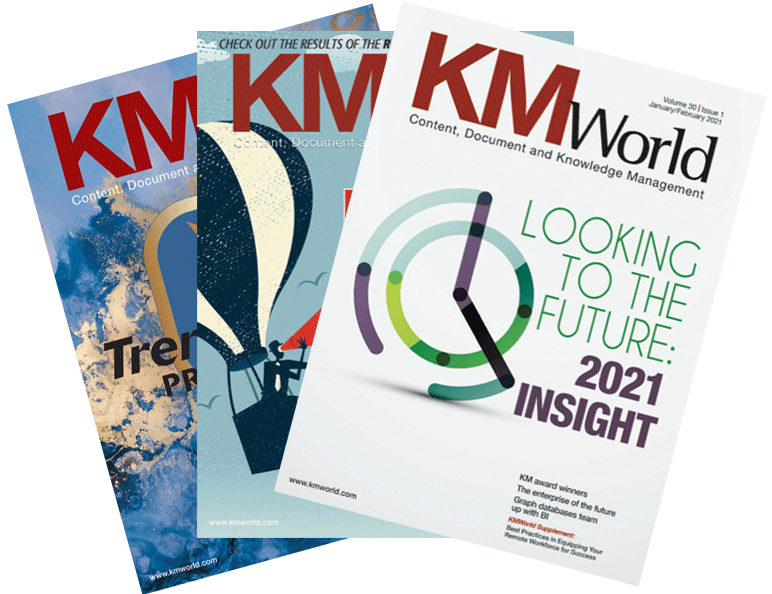 .