The CrimeReads editors select the month's best new crime fiction.
*
Kelly Garrett, Like a Sister
(Mulholland)
Kellye Garrett's Like a Sister is an early contender for breakout novel of the year, with Garrett delivering a twisty, compelling gut-punch of a story. After the body of a reality TV star is found in the Bronx, everyone seems content with the explanation of an overdose, except the deceased's estranged sister, who goes on a personal odyssey in search of the truth about what really happened that fateful night. Garrett is an immensely talented rising star in the world of crime fiction, and with Like a Sister she's delivered a deeply searching, deeply felt novel that will leave readers stunned. –Dwyer Murphy, CrimeReads Editor-in-Chief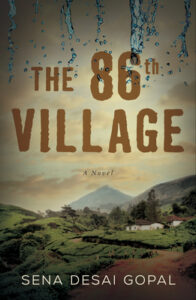 Sena Desai Gopal The 86th Village
(Agora)
Environmental destruction and human suffering converge in a small village beset by illegal ore mining concerns and threatened by a new dam project. When a young girl arrives in the village, her misfortune de ella tied to the village's de ella own de ella, she becomes a catalyst for a new push against the many forces that beset the locals, even as their own secrets and accommodations are slowly revealed . If you've been looking for the perfect follow-up to Coyotes of Carthage, this book's the one! –MO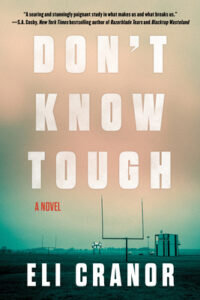 Eli Craner, Don't Know Tough
(Soho)
Don't Know Tough is earning all the comparisons its getting to Friday Night Lights—but not the charmed world of the TV show. No, Cranor channels the down-and-dirty world of real high school sports, just as the original book and film versions of friday night lights did before Coach decided to Inspire Us. Don't Know Tough explores the nexus of class, race, language, and poverty in pushing ordinary teens to brutal acts, and ordinary coaches towards brutal commands. A star player is causing problems for his new coach, who's got one last chance to make it back into his coaching star father-in-law's good thanks. The coach thinks he's mentoring the kid. What he's actually doing is far darker. –MO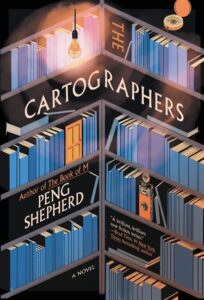 Peng Shepherd, The Cartographers
(WilliamMorow)
If you enjoyed John Green's papertowns, but always wanted to read a book about ghost maps written for adults and that actually made sense, then The Cartographers is the book for you! Nell Young, once a rising star in the world of cartography, is working a dead-end job making fake old maps when the sudden death of her famed archivist father sends her on the adventure of a lifetime. Secret societies, vanishing buildings, and a rekindled romance soon follow, for what is sure to be one of the cleverest mysteries of the year. –MO
Article continues after advertisement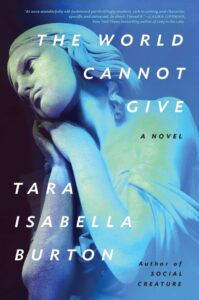 Tara Isabella Burton, The World Cannot Give
(Simon & Schuster)
In Tara Isabella Burton's much-anticipated follow-up to Social Creatures, she brings us to a Maine boarding school where one young woman dreams of literature, adventure, and feeling, and soon finds a kind of answer in the school's elite choir. At the head of the choir is another young woman full of Christian zeal and unrelenting discipline, and soon the group, with its profound appreciation for music and ritual, begins to look more like a cult. Readers will be instantly drawn in by the dark atmospherics of the school, with the quest for the transcendental driving the story toward calamitous ends. –DM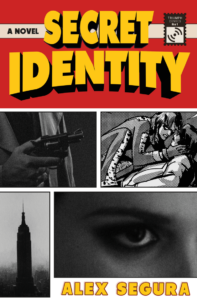 alex sure, Secret Identity
(flatyron)
Alex Segura's Secret Identity is a mesmerizing journey into the subculture of comic books in 1970s New York City, where a woman named Carmen Valdez is struggling to put her stamp on a superhero of her own, and finally gets a chance with "The Lethal Lynx." Things take a dark turn when the project is turned in to the publisher without Carmen's name attached and the supposed creator turns up dead. Segura's passion for comics and the creative spirit shines through in this dynamic, character-driven mystery, an ingeniously plotted crime novel with a fresh perspective on cultural history.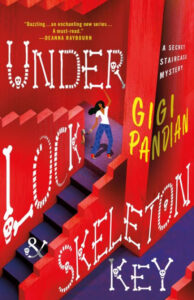 Gigi Pandian, Under Lock and Skeleton Key
(Minotaurs)
Gigi Pandian is the reigning QUEEN of locked room mysteries (check her explainer piece for CrimeReads here) and her new series brings all her cleverness and sense of staging to bear in a plot that I soon hope will be an actual escape room. Tempest Raj is a disgraced magician, forced to return to her family's secret-room-building business after a disastrous show in which her stage double de ella betrayed her. When Tempest finds a corpse hidden in a walled-up secret room at her family's latest work site, she's already a little freaked out, but when the dead body turns out to be her lookalike stage double, it's up to Tempest's entire wacky family to figure out how to save her from the same fate. For those who've been waiting for the perfect fictional family to take the place of Lisa Lutz's The Spellmans, look no further. –MO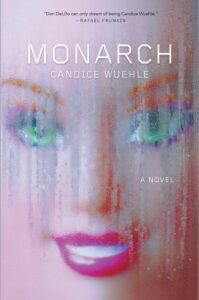 Candice Wuehle, monarch
(Soft Skull)
This book is fantastically strange. Jessica Clink is damaged enough from her childhood career as a pageant queen, but could she also be a government sleeper agent? That might explain some of the dreams she's been having, and the odd behavior of her closest friends and family of her, all of whom seem to be in on the plan to control her and her powers of her. monarch feels a bit like the folks behind You're Wrong About teamed up with the writers of killin Eve, and they all did some psychedelics and wrote a script together. –MO
Article continues after advertisement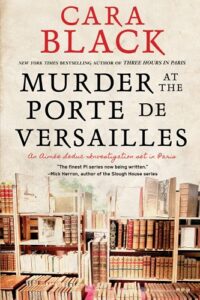 blackface, Murder at the Porte de Versailles
(Soho)
Everyone's favorite sophisticated sleuth is back, this time for her 20th investigation. In the fall of 2001, Parisians are still shocked at the fall of the towers, and Aimee Leduc is grieving her father for her while celebrating her daughter's third birthday for her. When Aimee's friend Boris is accused of setting a bomb off at a police lab, she throws herself into clearing him of the accusation, glad for the distraction, but will her her newfound energy lead her into more danger than ever before? I can't wait to put on a fancy yet understated little black dress, pick up a glass of cabernet, and get reading. –MO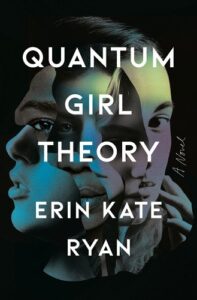 Erin-Kate Ryan, Quantum Girl Theory
(Random House)
Erin Kate Ryan's debut is a fascinating alternate history of the life (and afterlife) of Paula Jean Welden, the Bennington College student who vanished while walking through the woods in 1946. Ryan imagines that Paula Jean has found another life as Mary Garrett, a young woman with a "second sight" who, in 1961, goes to North Carolina to find three other missing girls, two of whom are Black. But complicating her investigation are her visions of other possible lives. More than anything else, though, Ryan's deep and simmering novel follows how the stories of missing girls become co-opted into other narratives, and how, in the process, they become other people. –OR