Writer-director Kenneth Branagh's semi-autobiographical family drama Belfast won the Outstanding British Film award at the British Academy of Film and Television Arts (BAFTA) Film Awards in London on Sunday night.
Accepting the award, Branagh said: "Thank you to British cinema audiences for watching in tonnage a UK and Irish cinema film at UK and Ireland cinemas.
"All hail the streaming revolution, but all hail the big screen too. It's alive, and long may they live together.
"This is a black and white film about the Troubles. It was not an easy pitch, but when the great talent in this room dreams up anything similarly unlikely to make or to finance, please remember if you build it, they will come.
Kenneth Branagh celebrates Belfast, which has won Outstanding British Film 🎉 #EEBAFTAs pic.twitter.com/OsvlYthcpn

— BAFTA (@BAFTA) March 13, 2022
"Build it with passion and truth and believe in the originality and uniqueness of your story and your voice and believe in the imagination of the public to embrace every and any kind of story well told.
"We are so proud to be included in this year's films; they are all outstanding. Thank you very much for being so kind to ours, we deeply appreciate it."
Belfast had also been nominated for Best Film, but the award went to The Power of the Dog.
Belfast-born Branagh missed out in the Best Original Screenplay category, with the award going to Licorice Pizza writer-director Paul Thomas Anderson.
There was also disappointment for Irish actors Caitríona Balfe, Jessie Buckley, Ciarán Hinds and Ruth Negga in their respective categories.
Balfe, Buckley, and Negga were nominated in the Best Supporting Actress category for their performances in Belfast, The Lost Daughterand passingrespectively, but the award went to West Side Story's Arianna DeBose.
"I am truly honored by this recognition." And it's so deserved, @ArianaDeBose ❤️ #EEBAFTAs pic.twitter.com/vIfgZrh1Lq

— BAFTA (@BAFTA) March 13, 2022
Balfe's Belfast co-star Hinds was among the nominees in the Best Supporting Actor category, where the award went to CODA's Troy Kotsur.
you did it, @TroyKotsur! Now it's time to celebrate your first BAFTA win (and also make that James Bond idea happen) ❤️ #EEBAFTAs pic.twitter.com/6HgiGAALFJ

— BAFTA (@BAFTA) March 13, 2022
The Power of the Dog's Jane Campion was named Best Director.
Will Smith won Best Actor for king richard and Joanna Scanlan won Best Actress for After Love.
An incredible moment for Joanna Scanlan as she wins the Award for Leading Actress #EEBAFTAs pic.twitter.com/yW6XNPXism

— BAFTA (@BAFTA) March 13, 2022
dunes was the biggest winner with five awards in the technical categories.
Thewinners:
Best Film
The Power of the Dog
Outstanding British Film
Belfast
director
Jane Campion- The Power of the Dog
leading actress
Joanna Scanlan- After Love
leading actor
Will Smith – king richard
supporting actress
Ariana DeBose- West Side Story
supporting actor
Troy Kotsur – CODA
Film Not in the English Language
Drive My Car
That really is the power of film! We couldn't agree more, Ryûsuke Hamaguchi #EEBAFTAs pic.twitter.com/jNS9pzvhgc

— BAFTA (@BAFTA) March 13, 2022
Documentary
Summer of Soul (…Or, When the Revolution Could Not Be Televised)
Animated Film
Charm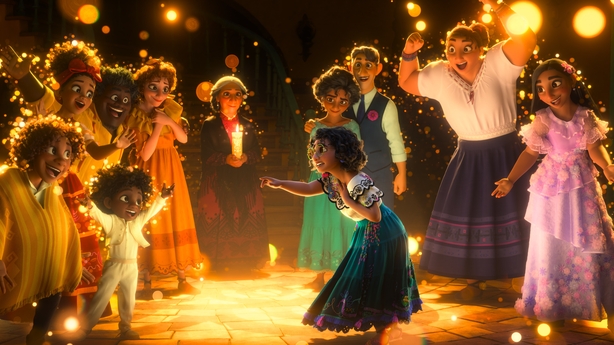 Original Screenplay
Licorice Pizza -Paul Thomas Anderson
Adapted Screenplay
CODA – Sian Heder
"Writing this movie was an incredible education for me." ✨ @SianHeder accepts the Award for Adapted Screenplay for CODA #EEBAFTAs pic.twitter.com/5C986q65tF

— BAFTA (@BAFTA) March 13, 2022
EE Rising Star Award (voted for by the public)
Lashana Lynch
"Now I get to celebrate a yes that I never expected." Not a dry eye in the house as Lashana Lynch is crowned this year's @EE Rising Star #EEBAFTAs pic.twitter.com/8Qi837zj4C

— BAFTA (@BAFTA) March 13, 2022
Outstanding Debut by a British Writer, Director or Producer
The Harder They Fall – Jeymes Samuel (writer/director) (also written by Boaz Yakin)
Cinematography
dunes -Greig Fraser
Original Score
dunes -Hans Zimmer
Sound
Dune – Mac Ruth, Mark Mangini, Doug Hemphill, Theo Green, Ron Bartlett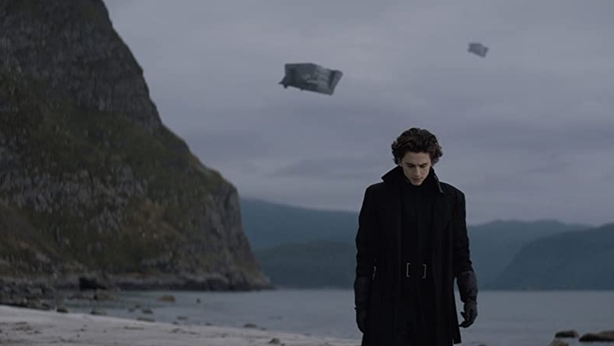 editing
No Time to Die – Tom Cross, Elliot Graham
Special Visual Effects
dunes – Brian Connor, Paul Lambert, Tristan Myles, Gerd Nefzer
Production Design
dunes – Patrice Vermette, Zsuzsanna Sipos
Costume Design
cruel – Jenny Beavan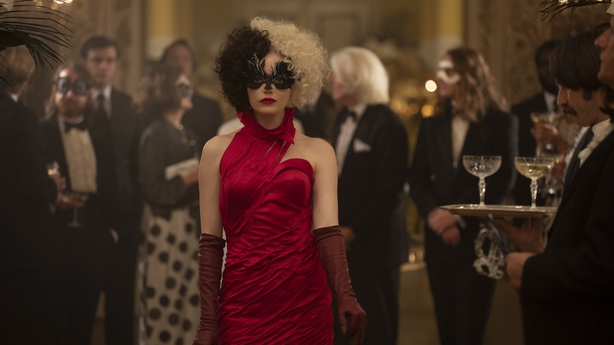 Make Up & Hair
The Eyes of Tammy Faye – Linda Dowds, Stephanie Ingram, Justin Raleigh
casting
West Side Story – Cindy Tolan
British Short Film
The Black Cop -Cherish Oteka
British Short Animation
Do Not Feed the Pigeons – Jordi Morera