February's best international fiction includes Ecuadorian horror, Scandinavian thrillers, and French and Japanese noir. You'll find one title on the list below that came out in January, since we missed our regular installation of this series in January. For more international crime fiction recommendations, check out Paul French's Crime and the City series.
Monica Ojeda, jawbone
Translated by Sarah Booker
Coffee House Press
What a strange and beautiful book! In the world of Ojeda's jawbone, a group of girls attending an exclusive Catholic academy begin to play dangerous games in an abandoned house nearby. Perfect for those who like their psychological thrillers with a heady dose of horror. The writing is crafted with the vivid imagery that comes from the author's background as a poet, full of the violent potential of language itself.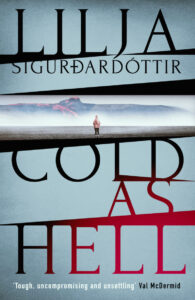 Lilja Sigurdardottir, Cold As Hell
Translated by Quentin Bates
Orenda
Icelandic author Lilja Sigurdardottir writes hard-boiled and highly entertaining crime stories, including the acclaimed Reykjavík Noir trilogy. Now she's back with a new standalone about two estranged sisters. One has gone missing, and the other is on an ambivalent hunt for answers and facing a looming confrontation with those who'd rather have both siblings out of the way.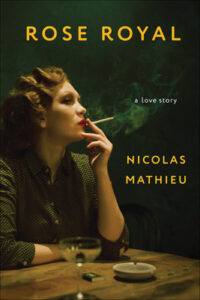 Nicholas Mathieu, RoseRoyal
Translated by Sam Taylor
(Other Press)
Y'all know that I like a sexy thriller In this sultry French thriller, the 50-year-old Rose spends her days working hard and her nights drinking harder at the Royal, her local bar. She's sick of being mistreated by men and she carries a gun to make sure she won't worry about their violence again. But then she meets handsome, down-on-his-luck Luc and all her resolutions de ella fly out the window…
Article continues after advertisement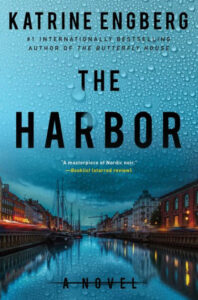 Katrine Enberg, The Harbor
Translated by Tara F. Chace
(Gallery/Scout Press)
Danish actress and author Katrine Engberg now writes the kind of chilling Scandinavian thrillers she once acted in, and like many actors who turn to fiction, is incredible at balancing between character and plot development. In The Harbour, the vain Jeppe Kørner and his happily normcore partner Anette Werner (you see what I mean about character development? These detectives have personalities.) are searching for a missing 15-year-old who may have been kidnapped, may have run away, and may know terrible secrets about his own, extremely wealthy, family.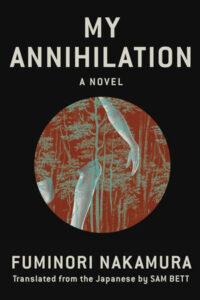 Fuminori Nakamura, My Annihilation
translated by Sam Bett
(Soho)
I read this one on the plane ride down to Texas from NYC. Maybe it was just the creeping doom of Omicron, and maybe it was the way that the guy next to me seemed to creep himself out reading over my shoulder, but My Annihilation is one hell of a ride. From the first sentence—"Turn this page, and you may forfeit your entire life"—Nakamura plays tricks on the reader, the narrator, and even the notion of existence itself. Perfect for those who like their noir obsessive and deeply philosophical.