In today's Fact or Fiction national columnist mike farrell looks at three big recent topics in college football and decides whether each statement is indeed FACT or if it's FICTION.
*****
MORE FACT OR FICTION: Jamaal Jarrett is the second-best DT in the East | Emory Jones will land at Arizona State
CLASS OF 2023 RANKINGS: Rivals250 | Team | Position | State
CLASS OF 2024 RANKINGS: Rivals250 | Team | Position | State
PORTAL TRANSFER: Stories/coverage | message board
RIVALS CAMP SERIES: Info for 2022 series
*****
1. Malik Willis will be a top 10 pick in the NFL Draft.
Farrell's take: FICTION. I know everyone loves to rave about QB pro days, and people like to oooh and ahhhh about the last big throw, like the 75-yard bomb Willis had, but if any NFL team reaches for him or any QB in the top 10 they are crazy.
He has a live arm, for sure, and he's mobile, but he has trouble reading defenses and can make some major mistakes. He's not NFL-ready, and he could be a Jordan Love type. A team with QB needs should take him for sure, but not until late in the first round or in the second round.
*****
2. Bryce Young will improve on his stats from last season.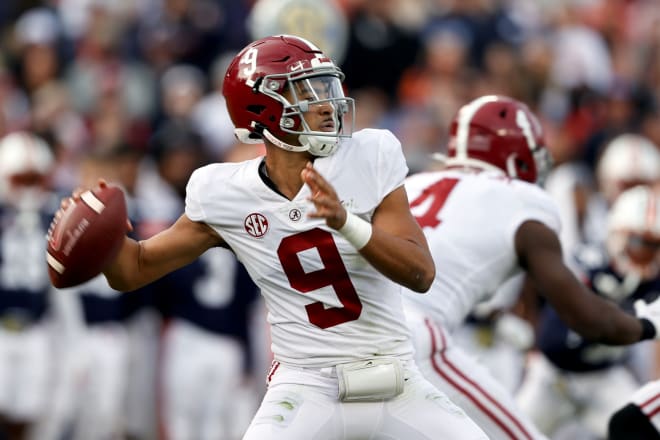 Farrell's take: FICTION. Young recently spoke about how many things he can improve upon, and that's what you want to hear from any elite quarterback. Young threw for nearly 5,000 yards last season with 47 touchdowns and seven picks in a Heisman-winning season for Alabama.
Can we expect bigger and better numbers than that next season, even with improvements? It's possible, but the smart money says he'll match those numbers or fall a little short of them.
SHARE YOUR THOUGHTS WITH ALABAMA FANS AT BAMAINSIDER.COM
*****
3. Michigan handled the David Ojabo injury correctly.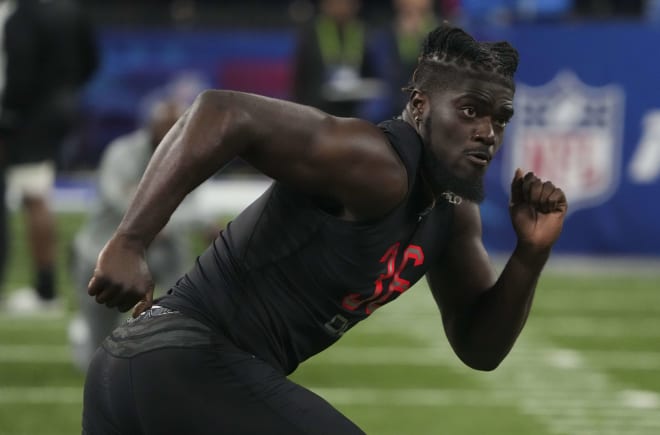 Farrell's take: FACT. You might have heard NFL Network's bucky Brooks' comments about the Achilles injury Ojabo suffered at his pro day at Michigan. While Brooks did n't specifically direct anything at the Michigan staff he mentioned what a poor look it was when Ojabo went down in pain during a drill and no one jumped to his aid from him. And with that, some schools have been using the video to portray the Michigan staff as uncaring and using it as a negative recruiting tool.
They are wrong.
The one person who failed to react quickly enough was an NFL scout helping run the drill, as the video showed him walking past Ojabo to retrieve the football as he writhed in pain. The Michigan staff reacted as soon as it realized it wasn't a cramp or a small turn of his ankle, and the support it has shown has been as expected.
In this day and age anything and everything is an issue and can be used against someone, but this should not be.
SHARE YOUR THOUGHTS WITH MICHIGAN FANS AT MAIZEANDBLUEREVIEW.COM