If you want to see a nationally known author visit your public library, it typically costs the library thousands of dollars — something not in the budget for many smaller library systems.
A small group of librarians throughout Illinois came together in spring 2021 to solve that issue, and came up with a pilot program called Illinois Libraries Present.
The program allows patterns of 192 member library systems access to virtual library events.
Novelist Silvia Moreno-Garcia spoke in January, and novelist Jasmine Guillory in February. Moreno-Garcia spoke about her newest book, "Velvet Was the Night," and her "genre-defying mashups of cultural noir and Lovecraftian horror," according to the program website. Guillory, the author of six romance novels, spoke about the modern rom-com.
Humorist and author Jenny Lawson will speak about her new book, "Broken (in the Best Possible Way)" at 7 pm March 30.
Actor and humorist Nick Offerman will join musician and Belleville native Jeff Tweedy at an event April 27. Michelle Zauner is scheduled for May 18 and Kwame Onwuachi for June 22.
The events are free for library patterns.
Because member libraries are pooling resources, they are affordable on a sliding scale. Those with operating budgets smaller than $250,000 can join for $40 for six months. Those with operating budgets of more than $5 million join for $1,150.
Jill Pifer, the director of the Fairview Heights Public Library, is on the Illinois Libraries Present steering committee. It held a series of informational meetings in the fall, showing potential library members what a budget would look like and what fees would be. Response was enthusiastic.
"We had zero presenters booked," she said. "So it was a little bit on faith."
Patron response has been enthusiastic as well. About 1,000 people registered to see and hear Moreno-Garcia, and about 900 for Guillory.
"These are speakers and authors that would have never been available to our patrons without this program," said Kate Niehoff, a Eureka native who is the marketing chair for Illinois Libraries Present and works for the Schaumburg Township District Library, just outside Chicago. "It's a surprise to people. When people see these really big best-selling authors promoted as library events, they are thrilled."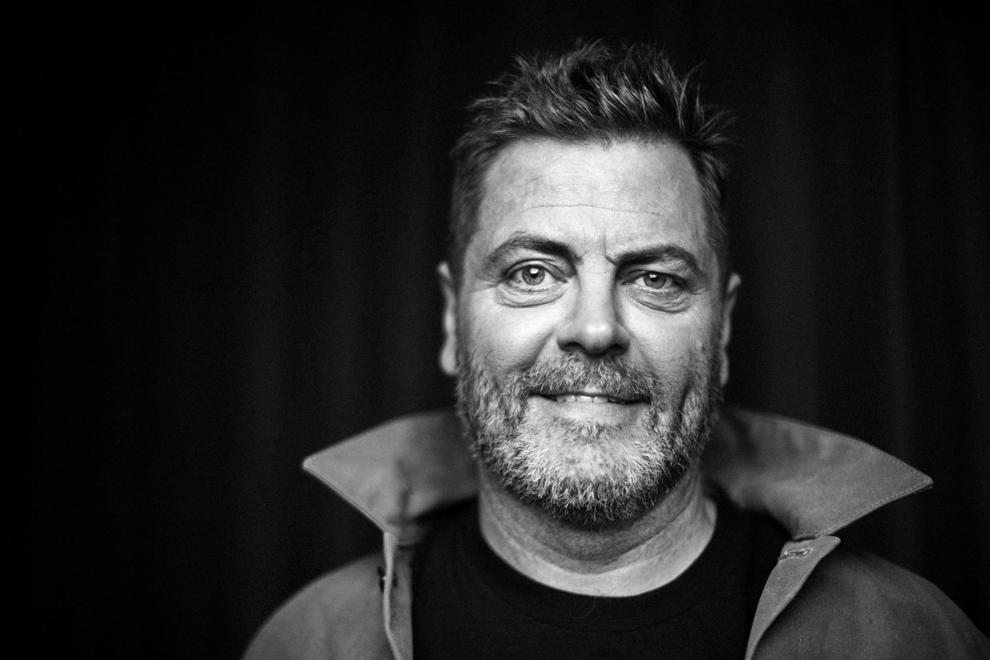 If participants aren't able to see the speaker live, they're given a link to see a video of the presentation, which is usually online for about 10 to 14 days afterward.
The programs can cost Illinois Libraries Present about $10,000 each, including paying moderators to ask questions. The program has a budget of $114,450, which mostly comes from membership fees, but also from grants from the Illinois Heartland Library system and the Illinois State Library.
Illinois Libraries Present provides libraries with marketing materials they can use to post on bulletin boards and on social media. The group even rents its large-capacity Zoom license if member libraries want to hold their own events.
Library directors believe the program is unique and haven't seen anything like it on this scale.
"It just speaks to that whole idea of ​​collaboration is the key — it's what libraries do," said Pifer. "We share resources. We share materials. That's an important advocacy piece for legislators to see, to keep funding libraries, keep funding initiatives that support libraries, keep listening to what libraries are saying that are their issues."
The planners have members across the state from different types of communities to serve on different committees, including marketing, programming, data and numbers, and event production. They take suggestions and look at new books coming out as they decide which authors to ask. They're deciding whom to bring on for fall and are looking for more library systems to join the official program as it starts in September.
As it becomes safer for people to gather in person again, they don't see the desire for virtual programming to end. Niehoff has had many patrons ask her to please continue hosting virtual events, that makes it easier for them to attend.
It makes Pifer think of the evolution of the internet in the 1990s, and people wondered if libraries would go away. But they evolved into offering things like hotspots and computers that people can check out, she pointed out.
"You have to evolve to stay relevant," she said. "Now we're just trying to elevate all of us at the same time, and not leave programming to people that are higher budget. People around the state are interested in these authors. It's nice to do something to bring people collectively in Carbondale and people in Rockford together. To have people across the state doing something at the same time, that's great."
.