Eli Craner, Don't Know Tough
(Soho)
Don't Know Tough is earning all the comparisons its getting to Friday Night Lights—but not the charmed world of the TV show. No, Cranor channels the down-and-dirty world of real high school sports, just as the original book and film versions of friday night lights did before Coach decided to Inspire Us. Don't Know Tough explores the nexus of class, race, language, and poverty in pushing ordinary teens to brutal acts, and ordinary coaches towards brutal commands. A star player is causing problems for his new coach, who's got one last chance to make it back into his coaching star father-in-law's good graces. The coach thinks he's mentoring the kid. What he's actually doing is far darker.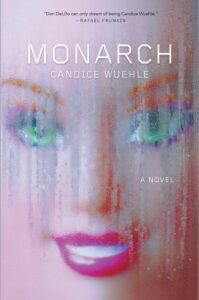 Candice Wuehle, monarch
(Soft Skull)
This book is fantastically strange. Jessica Clink is damaged enough from her childhood career as a pageant queen, but could she also be a government sleeper agent? That might explain some of the dreams she's been having, and the odd behavior of her closest friends and family of her, all of whom seem to be in on the plan to control her and her powers of her. monarch feels a bit like the folks behind You're Wrong About teamed up with the writers of killin Eve, and they all did some psychedelics and wrote a script together.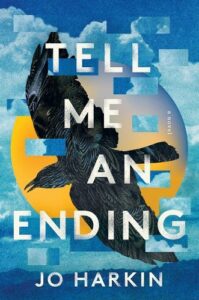 Jo Harkin, Tell Me An Ending
(Scribener)
In this speculative thriller, a revolutionary technique has allowed those who wish to erase any memories they choose. Some want to know what they've had removed from their brain, while others prefer to remain in the dark about any memory loss at all. But some of those who elected not to know are now having flashes of their erased memories, and they're confused, angry, and ready to sue. What will a powerful medical corporation do to keep the memory business running? And what if some of the patients didn't elect to have any memories removed at all? I love big question thrillers, and this one promises to be just as thought-provoking as it is suspenseful.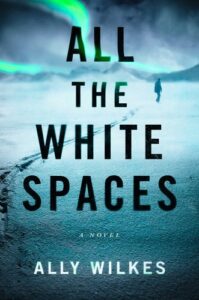 AllyWilkes, All the White Spaces
(Atria, March 29)
In this historical thriller, set just after the end of the Great War, a young stowaway heads for Antarctica, determined to have the adventure of a lifetime while finally living as the man he's always known himself to be. Tensions rise and dangers arrive as the voyagers find themselves wintering on a piece of land not marked on any map. Did they merely stumble there, or were they lured to their own dooms?
Article continues after advertisement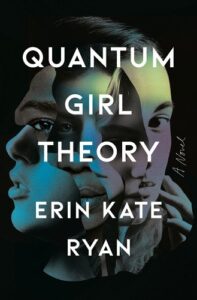 Erin-Kate Ryan, Quantum Girl Theory
(Random House)
Erin Kate Ryan's debut is a fascinating alternate history of the life (and afterlife) of Paula Jean Welden, the Bennington College student who vanished while walking through the woods in 1946. Ryan imagines that Paula Jean has found another life as Mary Garrett, a young woman with a "second sight" who, in 1961, goes to North Carolina to find three other missing girls, two of whom are Black. But complicating her investigation are her visions of other possible lives. More than anything else, though, Ryan's deep and simmering novel follows how the stories of missing girls become co-opted into other narratives, and how, in the process, they become other people. –Olivia Rutigliano, CrimeReads Associate Editor