With the story of Hydaelyn and Zodiark wrapped up in Final Fantasy 14: Endwalker, fans are excited to see what new adventures await them in Square Enix's popular MMORPG. The future will likely introduce new characters and locations for players to explore. However, the game already has a ton to work with, especially when it comes to Final Fantasy 14's characters.
Fans have gotten attached to Final Fantasy 14's inner circle of the Scions of the Seventh Dawn thanks to characters like Y'shtola, Thancred, and more recent members like G'raha and Estinien. However, there are a lot of members that have remained in the background throughout all its expansions. It may be time for these lesser-known Scions to take center stage.
RELATED: Final Fantasy 14: Vauthry Had The Makings For A Sympathetic Villain
Other Scion Characters That Should Be Explored
One Scion member who has been around since A Realm Reborn is Riol, a hyur man with an eyepatch who joined the Crystal Braves but remained loyal to the Scions when the Crystal Braves ultimately betrayed the organization. At the conclusion of Endwalker, he mentions wanting to go to the New World of Meracydia, which is an interesting detail since there is the possibility of future content set in these places. Little is known about Riol's personality other than he likes to gamble.
Then there are Hoary Boulder and Coultenet, who have actually been members of the Scions longer than the Warrior of Light. More is known about them than Riol, as Hoary is a Gladiator and Coultenet is a Thaumaturge. Hoary also has enough scenes to boast his own voice actor. After Endwalker, they mention hoping to travel to Corvos, which is a country that players do not yet have access to. Apparently, citizens of Corvos were affected by the Final Days, and the duo hopes to help them. If future content travels to Corvos, it would be a great opportunity to learn more about Hoary and Coultenet.
Fans have also wanted to see more of F'lhaminn, whose largest role was in Version 1.0 – no longer accessible to players. Since then, she has been on the sidelines, and fans have called her severely underwritten compared to other long-time characters. She disappeared for a long time between Version 1.0 and A Realm Reborn, and the story has not gotten into what she was actually doing during that time. There is a lot of potential for character development for Flhaminn, especially when it comes to her guilt and her relationship with Minfilia.
Other characters include Aenor, Isildaure, Aergmhus, Ocher, Alianne, Bluomwyda, Clemence, and Ephemie. That are a lot of Scions that fans know almost nothing about, and by the conclusion of Endwalker, most of these characters are now spread out either helping people rebuild or taking a well-deserved vacation. With a lot of them going to lands that players have not been to yet, there is opportunity. In the next expansion, players will likely visit one of these new places.
What Will Become of The Inner Circle Members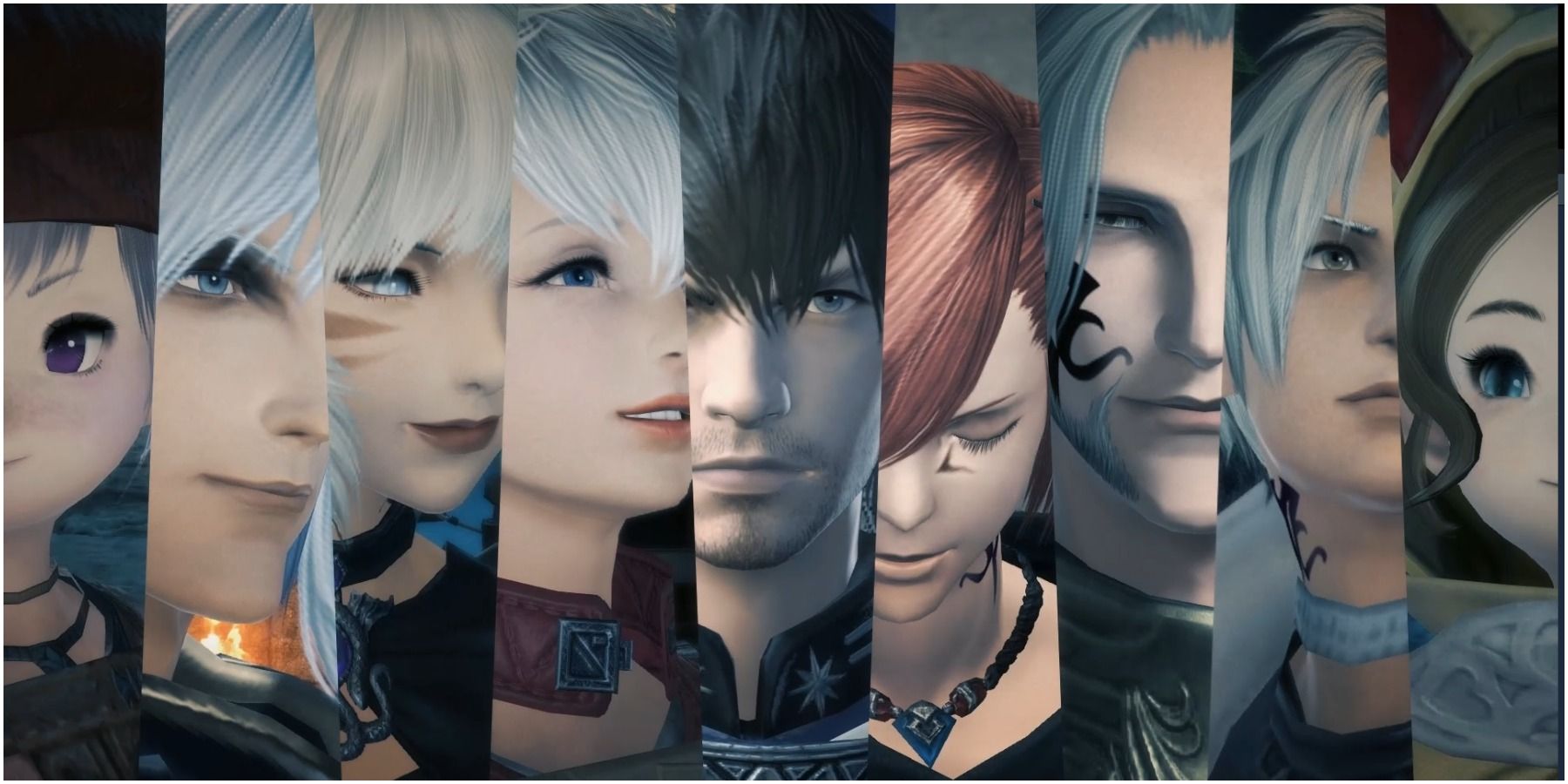 Inner circle characters like Tataru, Y'shtola, Alisaie, and Alphinaud are splitting up and doing their own thing at the end of Endwalker. Y'sthola is at Matoya's cave, the twins are helping rebuild Garlemald, and G'raha is with Krile at the Baldesion Annex. Some of them might get the Lyse treatment, not taking a large role in future expansions because they have found a calling elsewhere. However, Final Fantasy 14 is planned to last a very long time, so some characters may just take a break and come back in later expansions.
Giving other Scions the chance to flourish does not mean the inner circle will be ignored. The best outcome would be to mix characters more widely, having familiar faces as well as ones that can be developed more. After all, fans enjoyed seeing the Leveilleur twins grow up, and would likely also want to give G'raha all the adventures he hungered for.
Final Fantasy 14 is available now for PC, PS4, and PS5.
MORE: Final Fantasy 14: Fans Are Waiting For Ryne And Gaia To Be A Confirmed Couple
Amouranth Returns to Twitch After 3 Day Ban
Read Next
About The Author