In today's Fact or Fiction national columnist Mike Farrell looks at three big recent topics in college football and decides whether each statement is indeed FACT or if it's FICTION.
*****
MORE FACT OR FICTION: Georgia is frontrunner for Jamaal Jarrett | CJ Stroud will be the first pick in the 2023 NFL Draft
CLASS OF 2023 RANKINGS: Rivals250 | Team | Position | State
CLASS OF 2024 RANKINGS: Rivals250 | Team | Position | State
PORTAL TRANSFER: Stories/coverage | message board
RIVALS CAMP SERIES: Info for 2022 series
*****
1. Pat Narduzzi's contract should have been extended.
Farrell's take: FACT. Pitt fans have a funny relationship with Narduzzi, who just signed a lengthy contract extension. The 55-year-old coach has won two division titles in the last four years in the ACC. Fans hate him until they love him – and then hate him again. And it makes no sense. He's 53-37 overall and 36-22 in conference so far at Pitt with those two title-game appearances. And before him the head coaching job at Pitt was a running joke, with Todd Graham and Paul Chryst both leaving less than two years into the job for greener pastures.
Pitt has had some frustrating losses but the Panthers have also had some huge wins (a 43-42 win over No. 2 Clemson in 2016 comes to mind), and expectations have to always be tempered a bit, even in an up-and- down ACC.
To me, Narduzzi has proven he's the guy.
SHARE YOUR THOUGHTS WITH PITTSBURGH FANS AT PANTHER-LAIR.COM
*****
2. Mike Gundy is still underpaid.
Farrell's take: FICTION. Gundy just received a boost to around $7.5 million a year, making him the highest-paid Big 12 coach, and that makes sense. why? Gundy is an amazing 149-69 at Oklahoma State and 91-56 in the Big 12.
In 17 seasons he's had seven seasons of 10 wins or more, and he's finished in the top 15 in the nation five times. He hasn't won the big one – and he has only one Big 12 title – but going up against larger programs like Texas and Oklahoma he's been amazing. And now his salary reflects that.
SHARE YOUR THOUGHTS WITH OKLAHOMA STATE FANS AT OSTATEILLUSTRATED.COM
*****
3. Ohio State wide receivers don't belong in the top five of this NFL Draft.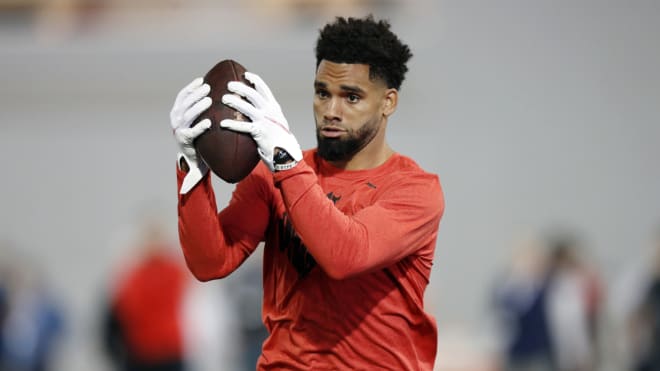 Farrell's take: FICTION. Why am I asking this about Garrett Wilson and Chris Olave? Because NBC Sports analyst Chris Simms, the former Texas quarterback, recently put out his top five wide receivers and left both OSU receivers off the list. And it's ridiculous. Simms has Alabama's Jameson Williams as his top wideout, followed by Christian Watson from North Dakota State, Alec Pierce from Cincinnati, Treylon Burks from Arkansas and Drake London from USC.
Simms can clearly have his own opinion, and I wouldn't freak if he left one of them off. But both? They will both be selected in the first round, but that's not the point. This is not a projection, it's his ranking, but I have to think it's more for attention than common sense. Every scout I've talked to has Wilson and Olave in their top five. Every one. Maybe Simms is trying to be an outlier, but this seems to be for shock value.
SHARE YOUR THOUGHTS WITH OHIO STATE FANS AT SCARLETANDGRAYREPORT.COM