In this article
How do audiobooks work
How to listen to an audiobook
Are audiobooks for you?
Where to get audiobooks
Best audiobooks for getting started
"Publishers are adapting non-fiction and graphic novels by using audio soundscapes to fill in what might be lost with no visuals," says Michele Cobb, executive director of the Audio Publishers Association (APA), which reported a seventh consecutive year of double- digit growth in the audio publishing space. "We are seeing full-cast performances with sound effects and music becoming a larger part of the landscape." Some authors are skipping print altogether and writing exclusive audio content for the Amazon-owned Audible.
How do audiobooks work: a brief history
After Thomas Edison created the first spoken word phonograph record in 1877, he predicted technology might one day allow books to be listened to "with great profit and amusement by the lady or gentleman whose eyes and hands may be otherwise employed."
"The advantages of such books over those printed are too readily seen to need mention," he wrote in the North American View. "Such books would be listened to where now none are read." Edison likely couldn't have predicted how popular the medium would become: Deloitte predicts the global audiobook market will grow to $3.5 billion in 2020 (a 25 percent increase) — that's on top of APA's record growth claims.
Talking books first emerged in 1932 when the American Foundation for the Blind began creating books on vinyl records for war-blinded soldiers and blind civilians who couldn't read braille. In 1952, Caedmon Records became the first company dedicated to selling spoken word records to the public, according to NPR. Their first release — a collection of poems by Dylan Thomas — was narrated by the author. In 2008, the Library of Congress credited that recording with "launching the audiobook industry in the United States."
How to listen to an audiobook versus a printed book or ebook
The evolution of the spoken book mirrors innovations in the music industry: Books on tape replaced vinyl audiobooks, streaming superseded compact discs and smartphones are replacing all else. As the audiobook industry flourishes, so is the number of ways you can listen to audiobooks with apps for smartphones, iPads, desktops and Kindles from Amazon, Google and Apple — everyone's competing for a chunk of the thriving sector.
Academics have studied the differences in comprehension between reading a book and listening to one. One study concluded that, "for the average reader," the two elicited a "comparable comprehension and retention of text." But why posture audiobooks as a replacement for printed texts in the first place? Often audio is not competing with time spent with books, with people listening while driving or during exercise, when reading a physical book is impossible.
Are audiobooks for you?
If you like books, the answer is yes. If you like reading but don't like reading an actual book or don't have the time or space to do so, double that yes. Matthew Rubery, author of "The Untold History of the Talking Book," argues audiobooks are really for everyone.
"Audiobooks are for people who hate reading and for those of us who love reading," Rubery writes "Audiobooks are for people who can't read, and for people who can't read enough."
Where to get audiobooks
Most audiobooks are available to listen to on your smartphone, tablet, smartwatch and desktop or laptop — how to listen to audiobooks depends mostly on which device you have and your access to apps on it. Both Apple and Android devices will allow you to access virtually every audiobook app.
If you're wondering where to get audiobooks, you again have many options. Most online sellers will let you listen to the audiobook on more than one device. Moreso, most subscriptions to audiobook collection allow free trials. This allows you to get audiobooks for free online (for a spell), which is a good way to see for yourself if it's worth your time.
Here are some of the leading services in the space and what you need to know before tapping into them.
Amazon's Audible
How it works: Audible offers audiobooks on virtually any device sporting the Audible app. You can access audiobooks through one-time purchases or an optional subscription. Titles run the gamut from self-help and relationships and biographies to literature and fiction.
Getting Started: An Audible trial membership gives you 30 days free to try it out, after which the subscription costs $14.95 each month. During those 30 days, you get an audiobook and two Audible Originals audiobooks for free — which is one way to listen to books online for free before setting into the medium. Subsequently, you get those three options each month. If you're a fan of romance and love stories, Audible's Escape membership is slightly more affordable at $12.95 a month ($6.95 if you're an Audible member) and gives you unlimited access to favorites in the genre. And if you're wondering, you can also gift an Audible subscription.
Scribd books, audiobooks and magazines
How it works: Scribd offers an unlimited subscription to both books and audiobooks for $9.99 a month, spanning categories like Science & Tech, Lifestyle and Fiction. And it's available on virtually any device sporting the Scribd app. You don't have the option to buy on-offs here but may not need it, considering the large selection and endless potential reading and listening.
Getting Started: Scribd also offers a 30-day free trial — and so allows for another option to find audiobook free online — during which you can sample the unlimited selection of its libraries.
Find other audiobooks options
Best audiobooks for getting started
If you're on the hunt for your next audiobook or on the fence about attempting the world of audiobooks, it's a good idea to start off with audiobooks which are much more satisfying in their spoken iteration.
1. "The Only Plane in the Sky: An Oral History of 9/11" by Garrett M. Graff
The APA's Michele Cobb recently finished this Audie Award nominee, calling it a "truly stunning listen" and a great example of how "impactful" an audiobook can be.
"Hearing details in a multitude of voices made me rather emotional," Cobb says. "At separate points my husband and daughter came into the room where I had it on speaker and stayed for large chunks because they were immediately drawn into the experience as well."
2. "Harry Potter and the Sorcerer's Stone" by JK Rowling
Veteran Broadway actor Jim Dale narrated all seven books in the Harry Potter series, amounting to a total of 117 hours and 4 minutes of reading time. He crafted over 200 voices to capture the iconic characters as well as the magic, tragedy and comedy of the source material. Harry Potter and the Sorcerer's Stone gave Dale the first of his five Grammy nominations for narrating the series.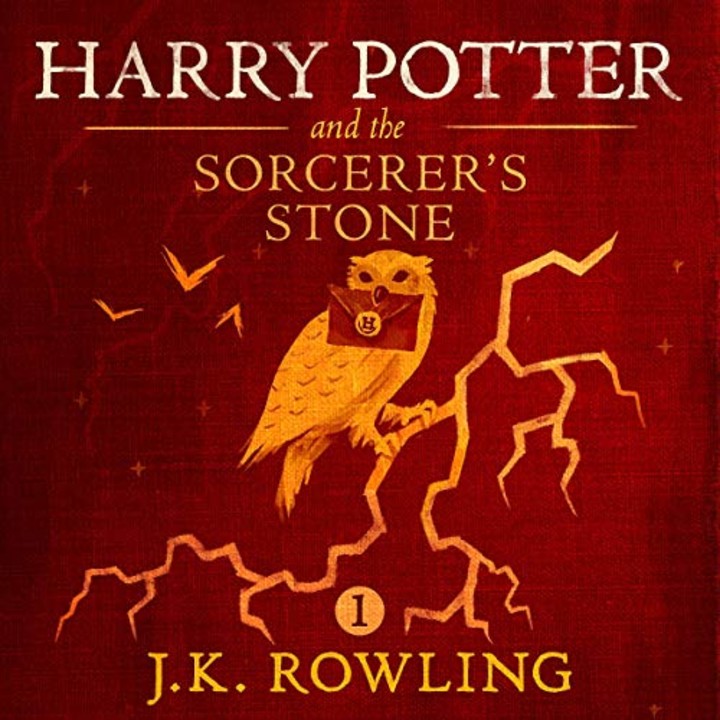 3. "Becoming" by Michelle Obama
A deeply honest memoir, the 19-hour Becoming audiobook is made more powerful, inspiring and intimate by former First Lady Michelle Obama narrating her own work. The audiobook has become the "fastest-ever seller" from Penguin Random House, according to The Guardian and, as of publishing time, holds the third spot in Amazon Charts's "most read" category.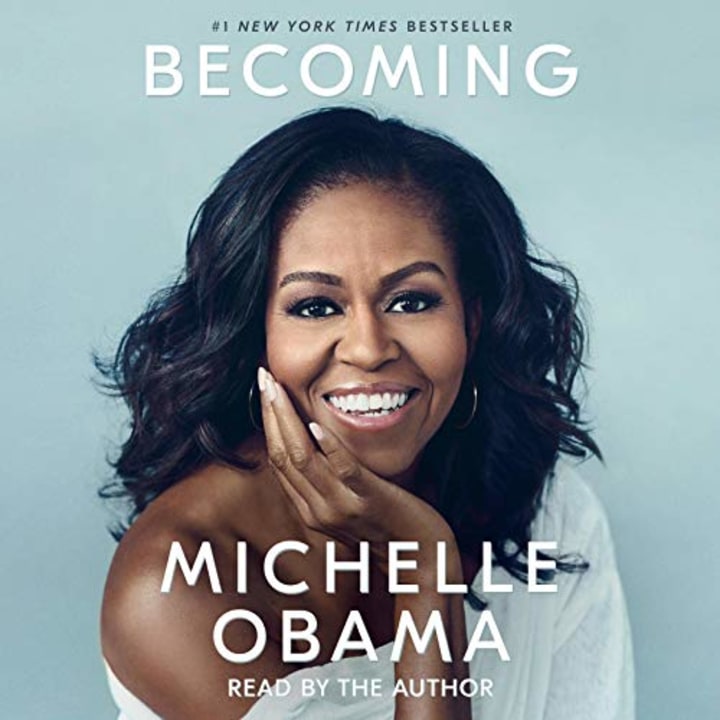 4. "The Goldfinch" by Donna Tartt
There is something truly wonderful about the way David Pittu narrates Donna Tartt's magnum opus, which deftly combines vivid characters, mesmerizing language and breathtaking suspense. Pittu's ability to inhabit each character is astounding and each of his voices from him is so distinct that it's hard to believe there's only one person narrating the book. His work by him clearly impressed the judges of the 2014 Audie Awards, who awarded him with the Best Male Solo Performance.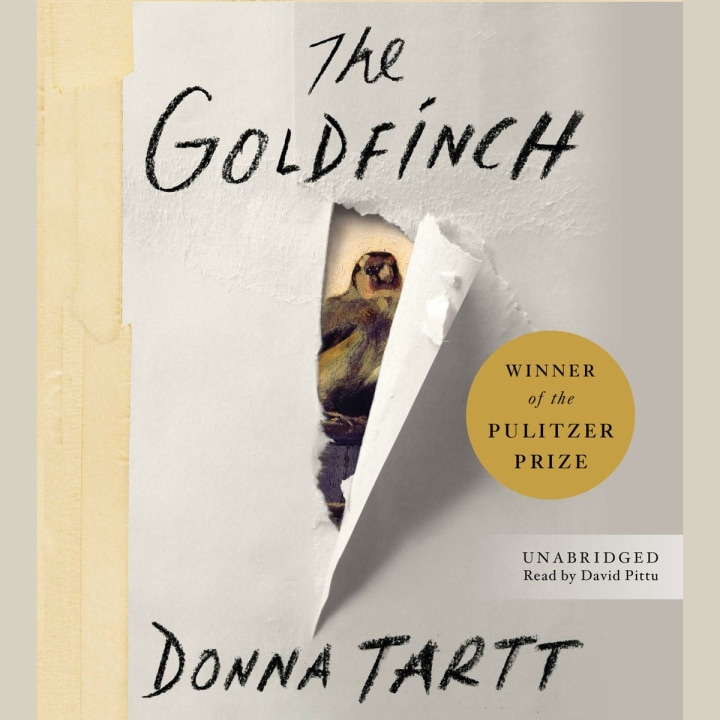 5. "Heartburn" by Nora Ephron
Full of crackling 80s dialogue and wry, self-deprecating humor, Ephron's semi-autobiographical novel about adultery, divorce and therapy is skillfully narrated by the star of the 1986 screen adaptation, Meryl Streep. As Publisher's Weekly explains in their review: "Much of the novel is told through exposition rather than dialogue, so it's imperative that Streep capture Rachel's sense of irony without resorting to bitterness, which she does flawlessly."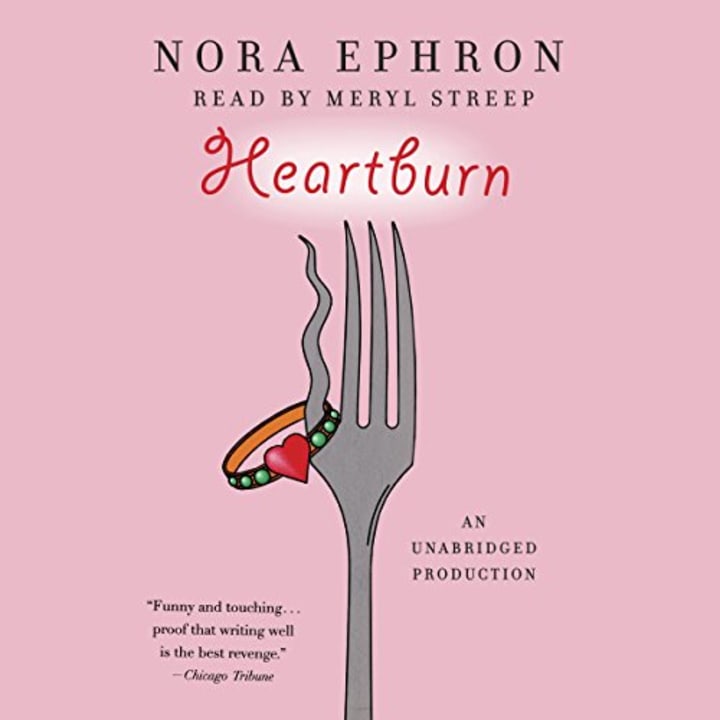 Catch up on Select's in-depth coverage of personal finance, tech and tools, wellness and more, and follow us on Facebook, Instagram and Twitter to stay up to date.