A shudder ran through audiobook fans and professional narrators alike last fall when Publishers Weekly reported that audiobooks had grown so popular, with sales topping $1.3 billion in 2020, that their makers might be considering a way to make even more money.
What if producing an audiobook "could be done in a fraction of the time, weeks instead of months?" the article asked. "And what if it could be done for a fraction of the cost, hundreds of dollars instead of thousands?"
That magic in theory would involve audiobooks produced by artificial intelligence rather than human voices. Publishers could save big, the article suggested, by getting rid of "the talent," the trained voice actors who narrate books, and employing something like the technology that gave us Siri and Alexa.
Talk about killing the golden goose. Anyone who thinks that would be a good idea clearly hasn't listened to many audiobooks.
Speaking as a devoted audiobook fan, I can say without question that only part of the appeal is having a book read to you while your hands are free to do something else, such as drive. A bigger part is the way a good reader brings a book to life. A great reader can turn a book into an immersive experience, a movie minus pictures.
But if it should be a given that no one wants an audiobook to sound like your GPS, readers' voices can still be divisive.
Caroline Lee, who has narrated most of Liane Moriarty's novels, returns for the bestselling "Apples Never Fall" (Macmillan Audio, 18 hours, $31). Lee, who is Australian like the author, got rave reviews from the New York Times (which called her voice "an irresistible, visceral joy") and from many fans of Moriarty's work.
"Apples" is the story of the tennis-playing Delaneys, four adult siblings and parents Stan and Joy. Everyone is irritable with everyone else and talks about it endlessly, even before a young woman named Savannah shows up on her parents' doorstep, seeking sanctuary. Or something.
Inexplicably, Joy takes her in. Later, Joy is missing, and everybody yaks on and on about what to do.
Full disclosure requires me to report that Lee's sharp, nasal accent hurts my ears so badly that I struggled through only two discs before giving up and finishing the book in print. In either format, it will never be a favorite.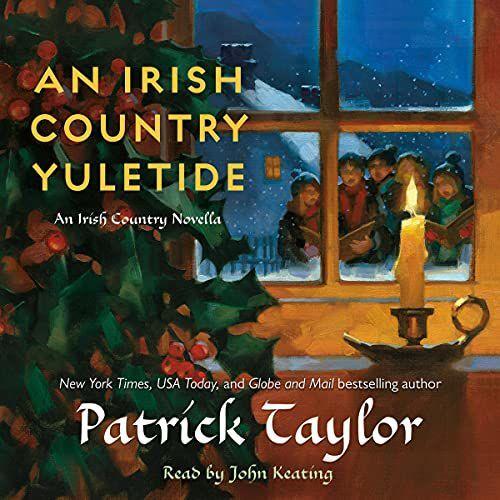 On the other hand, I can imagine some potential listeners thinking they would need closed captioning for "An Irish Country Yuletide" (Macmillan Audio, 5 hours 35 minutes, $26) by Patrick Taylor, a novella in Taylor's long-running "Irish Country" series about doctors in Northern Ireland in the mid-20th century.
This little charmer, though, turned out to be perfect pre-Christmas listening, and as read by John Keating, completely understandable, no subtitles necessary. The story finds Taylor's doctors treating children hit by a chicken pox epidemic while getting ready for the holidays in Ballybucklebo, perhaps the cutest village name ever.
This is the 16th and final entry in the series by Taylor, an actual doctor from Belfast. I wasn't lost by not starting at the beginning, but I was left with a question: Why haven't these delightful books ever been adapted for TV?
Jocelyn Nicole Johnson's "My Monticello" (Macmillan Audio, 7 hours and 36 minutes, $30) employs multiple readers (including the author) for multiple stories, with mostly effective results.
The enlightening, continually surprising collection begins with the great LeVar Burton, recorded from the stage and unfortunately difficult to hear at times. (When he projects to the back rows, we're good.)
All the stories are solid, but the highlight is the work in the title, "My Monticello," in which we're immersed in a near-future crisis that finds a group of mostly Black people — including a descendant of Sally Hemings — seeking refuge from a white militia at Thomas Jefferson's Monticello. Hearing this story and the companion pieces told to us makes them powerfully visceral.
Audiobooks can go disappointingly wrong, or just right, when read by the author. Memoirs are the genre most often read by the author, and whether it's a politician, a pundit or a comic actor telling the story, the voice makes the words intimate and the jokes somehow funnier.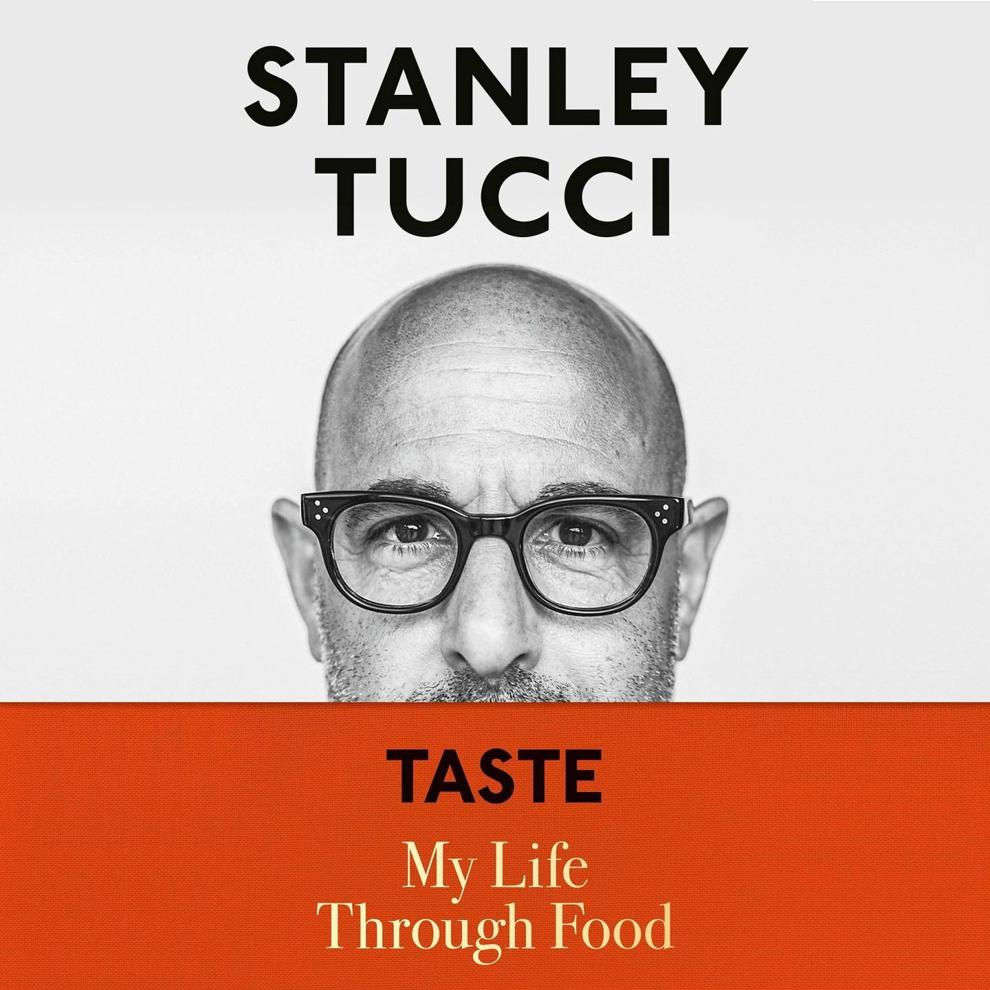 A recent read-by-the-author winner is Stanley Tucci "Taste: My Life Through Food," (Simon & Schuster Audio, 6 hours and 50 minutes, $39.99) and his voice is a joy, especially for fans of his recent CNN travel series. (A second season of "Stanley Tucci: Searching for Italy" is coming.)
"Life" and "food" are the key words here. Tucci reminisces about people and meals he has loved, minus a haze of nostalgia but always with humor, insight and a desire to bring us into his world.
The only drawback? The print book has recipes, and you won't be able to re-create them by listening. It's a trade-off, though, that's worth it to hear Tucci's voice.
Gail Pennington is a former longtime television critic for the Post-Dispatch.
.