Moon Knight #1-20 (1980-82) Doug Moench and Bill Sienkiewicz
You can read all about Moon Knight's wild origin tale in this iconic series from his co-creator, Doug Moench, and legendary artist Bill Sienkiewicz. Taking us back to a job gone wrong in Egypt, we get to discover what happens when mercenary Marc Spector objects to the brutal behavior of his boss, Raoul Bushman, when they stumble upon an archaeological dig in progress: Bushman leaves him to rot in the desert! Marc eventually crawls to safety, but unfortunately it's too late for the budding knight, and his body is left under the statue of moon god Khonshu, who revives him in exchange for becoming his avatar on earth.
40 years later, this first real stab at developing Moon Knight has lost none of its charm, and although this version of the character hasn't been established as struggling with Dissociative Identity Disorder yet, Marc does construct the identities of Steven and Jake to help him on his mission of lunar vengeance, sowing the seeds for Moon Knight's later reimagining. You'll also witness Spector's first encounter with thief Anton Mogart aka the Midnight Man, who appears in the Disney+ series.
Moon Knight #1-6 (2006) Charlie Huston and David Finch
If you prefer your comic book stories to be on the darker side, Huston and Finch's Moon Knight might be the most appealing look at the character. He starts this series at rock bottom, having seemingly been abandoned by Khonshu. Desperate to once again feel that psychic connection to his god from him, Marc spirals into a deep depression and abuses drugs. Meanwhile, The Committee hires Profile and Taskmaster to make sure he never climbs back out of the hole he's wallowing in.
A story full of twists, turns, and peak MK violence, this series sets a tone that other books have swerved when trying to avoid the character's Batman comparisons. It's definitely a grittier Moon Knight era, and these pages do have some truly unforgettable imagery to offer.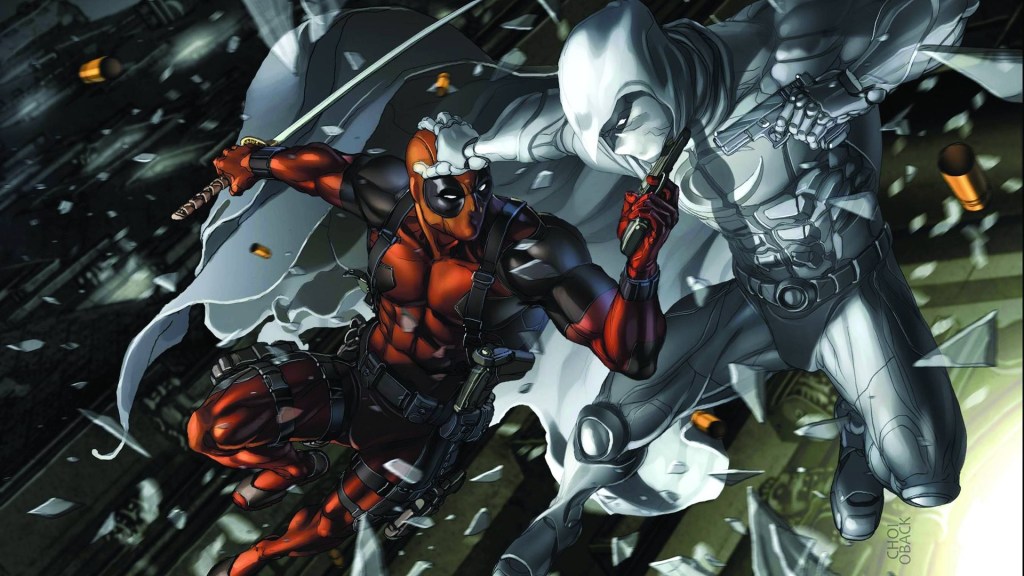 Vengeance of the Moon Knight #1-6 (2009-10) Gregg Hurwitz and Jerome Opena
A quasi-continuation of Huston's era, Gregg Hurwitz takes Moon Knight (leaning on his Jake Lockley identity) back to his more heroic roots. Returning to New York after being run out of town by Norman Osborn, Moon Knight is on a mission of vengeance while trying to earn back the trust of the city, his friends of him, and various other superpowered beings (including Spider-Man) who still are n't sure what to make of his antics of him.
Though it might not be the best book to pick up if you're just starting out with Moon Knight, it does make for an interesting diversion later on, and Moon Knight reconciling with his brutal past was just what the character needed at this stage in his evolution.