The Country Bookshop is sponsoring several nonfiction author events in April that will appeal to history buffs. The events are free to attend but, due to space limitations, registration is required by visiting www.ticketmesandhills.com. Books will be available for purchase; each event will be held at The Pilot, 145 W. Pennsylvania Ave., in Southern Pines.
Former US ambassador and senior fellow at The German Marshall Fund of the US, David McKean discusses his book, "Watching Darkness Fall: FDR, His Ambassadors, and the Rise of Adolph Hitler," on Wednesday, April 13, at 4 pm His is a gripping account of how all but one of Roosevelt's ambassadors in Europe misjudged Hitler and his intentions. Told through the lives of five well-educated and mostly wealthy men all vying for the attention of the man in the Oval Office, the book looks at the time leading up to and the beginning of World War II in Europe.
"Watching Darkness Fall" recounts the rise of the Third Reich in Germany and the road to war from the perspective of four American diplomats in Europe who witnessed it firsthand: Joseph Kennedy, William Dodd, Breckinridge Long, and William Bullitt, who all served in key Western European capitals—London, Berlin, Rome, Paris and Moscow—in the years prior to World War II. In many ways they were America's first line of defense and they often communicated with the president directly, as Roosevelt's eyes and ears on the ground. Unfortunately, most of them underestimated the power and resolve of Adolf Hitler and Germany's Third Reich.
Award-winning journalist, war correspondent and three time New York Times bestselling author Kevin Maurer will discuss his book, "Damn Lucky: One Man's Courage During the Bloodiest Military Campaign in Aviation History," on Wednesday, April 20, at 4 pm This is the true story of "Lucky" Luckadoo, who flew some of the deadliest mission of World War II, serving with the 100th Bomber Group during the early days of the bombing of France and Germany from England.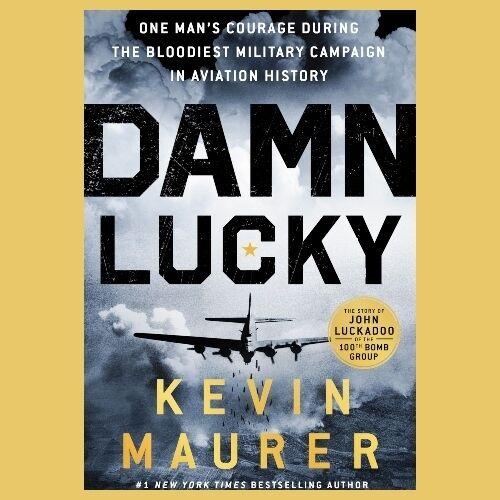 Luckadoo's story starts with his quest to join the Royal Air Force with his best friend before the war, through 25 missions in combat over Germany to the one mission – a raid over Bremen – where Luckadoo felt like his luck had run out. In "Damn Lucky," Maurer draws from Lucky's firsthand accounts, uncovering astonishing accounts of bravery during an epic clash in the skies over Nazi Germany.
The Woman They Could Not Silence
New York Times bestselling author of "The Radium Girls," Kate Moore will discuss her narrative nonfiction book, "The Woman They Could not Silence," on Wednesday, April 27, at 2 pm This is a dark and dramatic but, ultimately uplifting tale of a forgotten woman — Elizabeth Packard — whose journey sparked lasting change for women's rights and exposed injustices that still resonate today.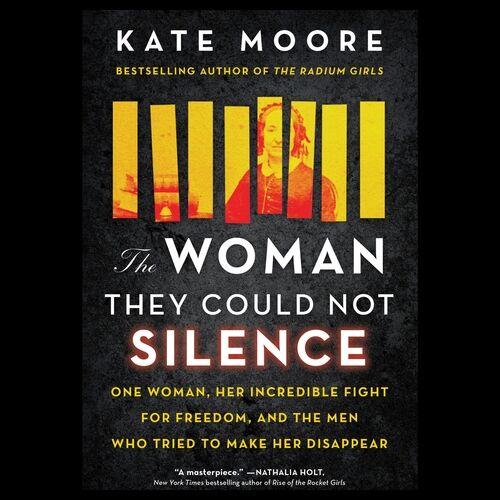 In 1860, Packard, a housewife and mother of six, was committed to an insane asylum by her husband of 21 years, who felt threatened by her intellect, independence and unwillingness to stifle her own thoughts. The horrific conditions inside the Illinois State Hospital in Jacksonville, Ill., were overseen by Dr. Andrew McFarland. Most disturbing is that Packard was not the only sane woman confined to the institution. Other women shared the same story of being committed not because they need medical treatment, but to keep them in line.
.