People express themselves in a variety of ways. Fifteen-year-old Danyla Nash does it primarily through the written and spoken word.
She's good at it, too. So good she's been named Urbana's inaugural Youth Poet Laureate.
The Urbana High School ninth-grader will be eligible to apply for the 2023 National Youth Poet Laureate competition.
One project in which Nash is involved is the Writers of Oya, of which she is a foundational member. It's a middle-school program that expanded to Urbana High School.
"Basically, the whole idea behind the group is not to be afraid of the storm but to become the storm," she said. "It's centered around African American girls when they become teenage girls."
Her work is included in "Unmasked," a collection of public poetry and an audiobook from that group.
A 2021 Martin Luther King Jr. Creative Expressions Competition winner, Nash presented a workshop, "Spittin' the Unspeakable: Using Slam Poetry to Cope with Trauma," at the National Guild for Community Arts educators.
She describes slam poetry as focusing "on the element and depth of the word but also the theatrics of it."
"You need a good delivery with it," she said. "You have to put something behind your lyric or you won't be able to properly relate your message. There have to be different emotions, mannerisms, an entire body language behind it. If they don't match," it doesn't work.
Her slam poetry topics primarily involve political issues and social-justice themes such as women's rights.
"The big one is Black Lives Matter," she said.
Nash is also working on a collection of her poetry to be published.
An upcoming event will be held around the summer equinox focusing on new beginnings and will include speeches and poetry. A date for the event will be announced later.
"We want to host more open mics and events for teens and everybody in the community," Nash said, describing her desire to create a platform for teen artists and carve out new creative spaces in Urbana.
She has performed original poetry in local, regional and national settings.
She is a scholar award recipient at Urbana High School.
Nash has a busy schedule. She also plays flute and oboe in the school band and is a member of the color guard.
For her Youth Poet Laureate recognition, her proposal for civic initiatives, poetry work samples and vision for community engagement was evaluated by a jury of local poets and youth educators.
"The jurors were impressed by her powerful poetic voice and her plans for integrating poetry into Urbana life, selecting her for the inaugural position," said Rachel Storm, city of Urbana arts and culture coordinator.
Camea Davis, national youth poet laureate director, called the Youth Poet Laureate Program "one of the nation's most important civic movements of this generation."
"Together, the youth poet laureates are a collective of not only brilliant young writers but also deeply committed young civic leaders working to improve their communities," Davis said.
After high school, Nash would like to write more books and attend college.
bohl
eber wins Miss Collegiate USA
Twenty-one-year-old University of Illinois student Olivia Bohleber won the inaugural title of Miss Collegiate USA in Greenville, SC
The Carmi native is majoring in community health with a concentration in health administration on the pre-med track.
The national pageant included competition in interview, evening gown, lifestyle and fitness in interview and academic and professional resume. The pageant is different from others as it included the resume of the contestant in the judging breakdown.
The Miss Collegiate USA organization includes state winners from all 50 states and strives to promote financial literacy. Bohleber was awarded a $50,000 scholarship to Marymount University, Arlington, Va.
Bohleber has been an active member of the Reaching and Educating America's Chemists of Tomorrow program, Alpha Phi Beta Alpha chapter social sorority, American Medical Women's Association, Best Buddies and the Pre-Physician Assistant Club.
She has held a number of on-campus jobs, some of which include working as a chemistry paraprofessional laboratory assistant and a chemistry teaching assistant. She has a grade point average of 3.92. She has completed more than 600 hours of community service.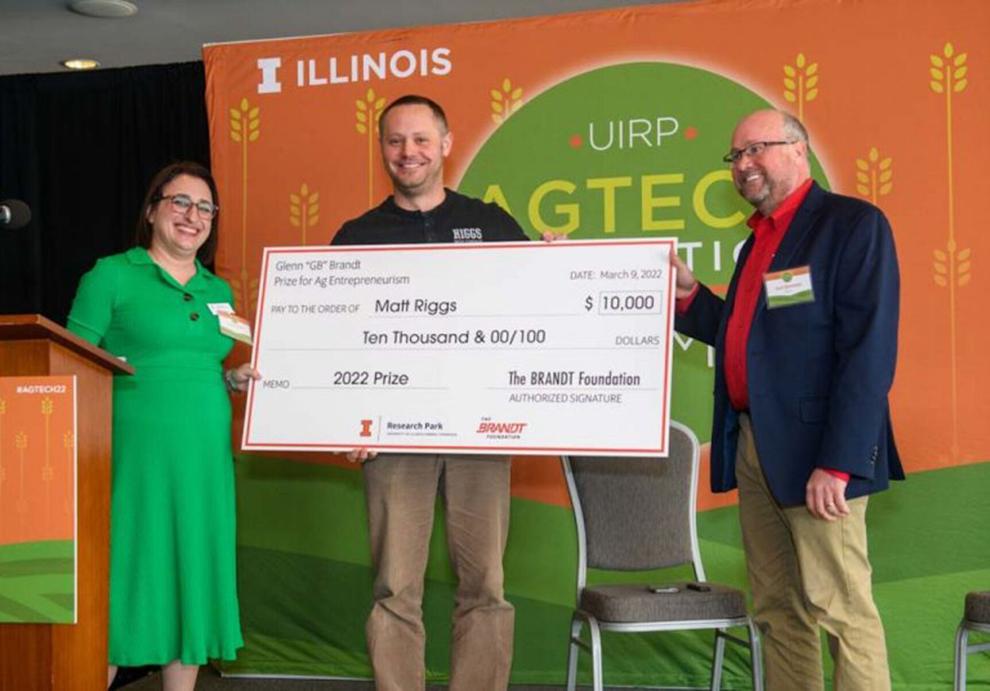 Dudley named Dell ScholarDanville High School student Kyra Dudley has been named a National Dell Scholar.
Dudley is a senior Advancement Via Individual Determination program student in Taylor Heston's elective class.
The scholarship awards Dudley $20,000 toward college expenses, additional stipends for books, a Dell laptop computer and a system of support geared toward success in college and her future career.
The scholarship opportunity is extremely competitive and is awarded to 500 seniors in the United States.
Hawkins sets a pair of book signings Ninety-year-old Westville author Norma A. Hawkins will be available to sign books and read a little of her poetry from her new book "Remember" at two events.
The first is from 10 am to 1 pm Saturday at Westville Public Library.
At 3 pm Tuesday, she will sign at Danville Public Library.
Copies of her book will be available at both events.
"Remember is full of poems and essays from throughout the course of Hawkins' life, from her earliest writings to today.
Hawkins is a former English/language arts teacher at Westville Junior High School, where she taught for 28 years. She taught night classes in rhetoric and speech at the former Danville Junior College.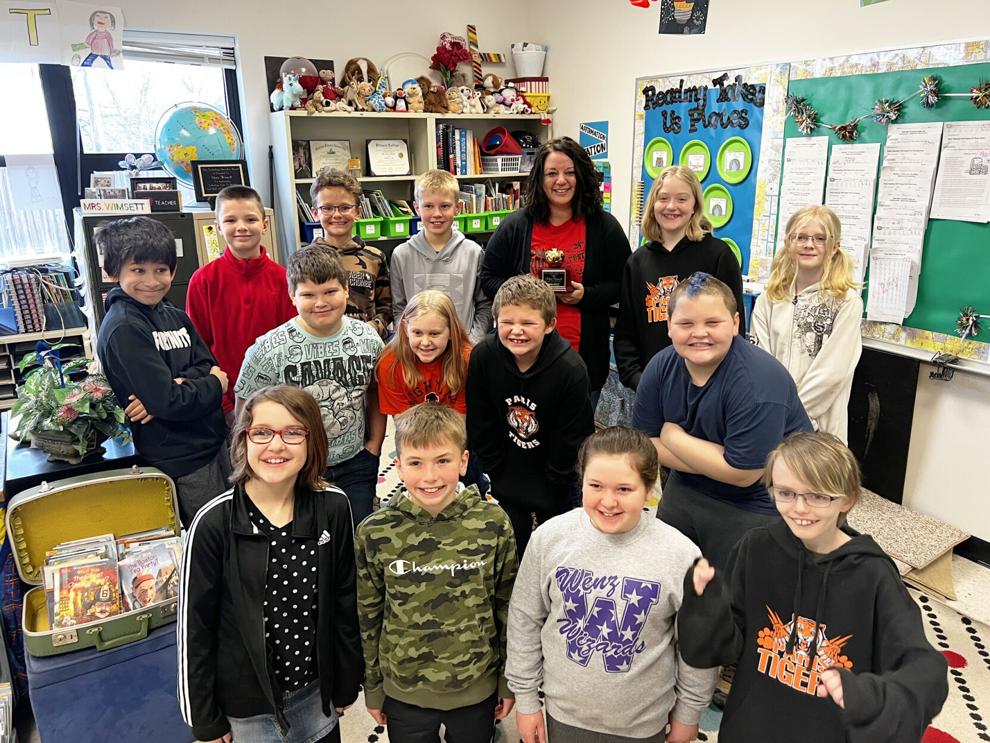 wims
ett selected as a Golden Apple Winner
Marie Wimsett was selected as a Golden Apple Winner at Carolyn Wenz Elementary School, where she teaches fourth grade.
She was nominated by a parent and recommended by her peers and administrators.
"We are excited to see her earn this award," Paris Superintendent Jeremy Larson said. "Mrs. Wimsett has a great love for her students and the teaching profession."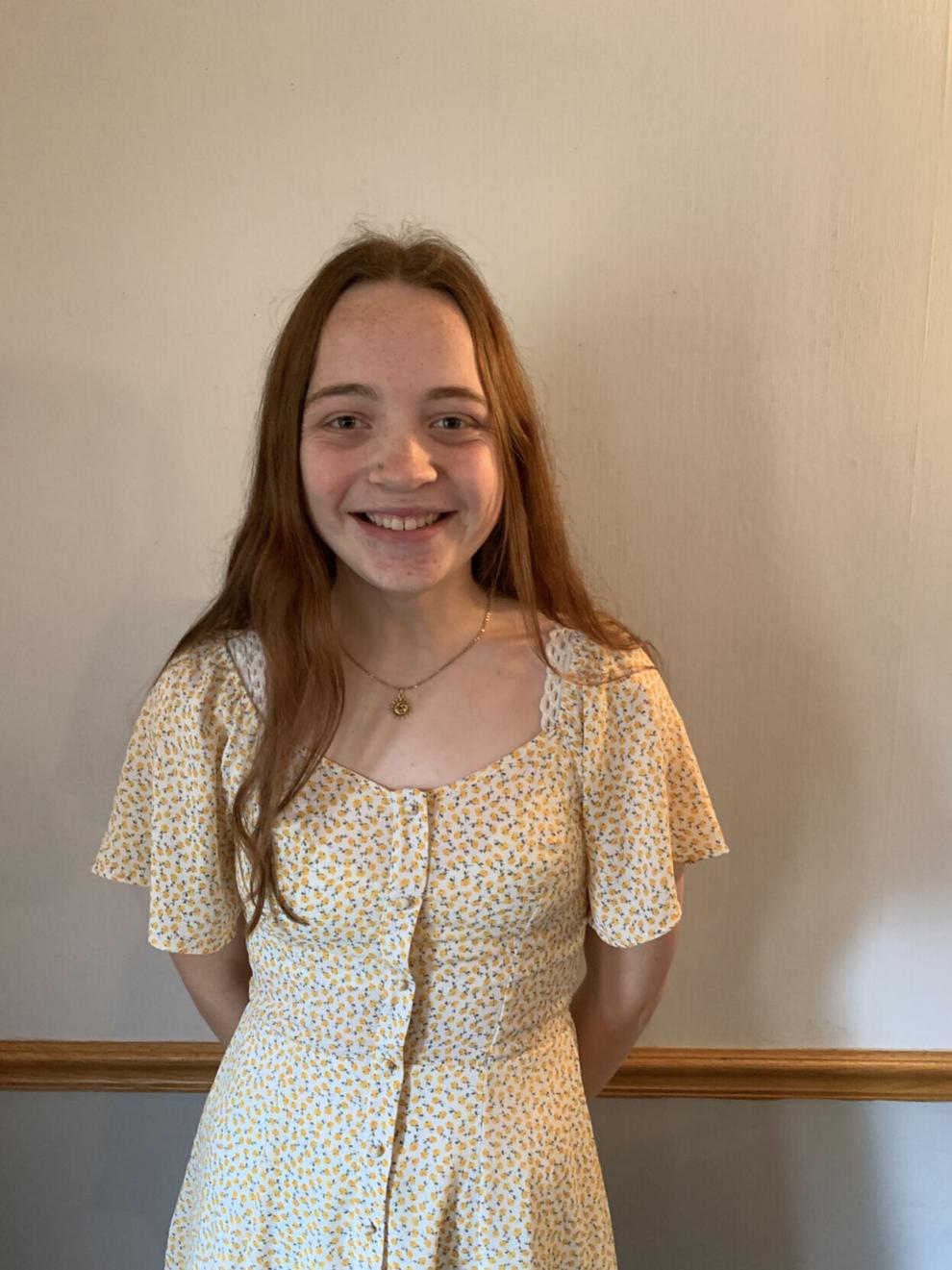 Fullenkamp named Rantoul's student of the monthRantoul Township High School senior Delaney Fullenkamp was named Rantoul Exchange Club student of the month.
She is a daughter of Monica and James Fullenkamp of Rantoul.
Her school activities have included volleyball, FFA, student council and National Honor Society.
Fullenkamp has served as student council vice president for three years and National Honor Society president.
Among her awards: Math Award, Science Award and high honor roll for three years.
Fullenkamp is a member of St. Malachy Catholic Church youth group, attended Catholic Heart work camp, has been a student mentor and an altar server at her church since third grade.
She has worked as a life guard and youth camp, both for two years.
Fullenkamp plans to play volleyball at Parkland College and work toward her goal to become a surgeon.
Silv
hey initiated into Phi Kappa Phi
Rachel Silvey of Mahomet was recently initiated into The Honor Society of Phi Kappa Phi, the nation's oldest and most selective all-discipline collegiate honor society.
Silvey was initiated at Millikin University.
She is among about 25,000 students, faculty, professional staff and alumni to be initiated into Phi Kappa Phi each year. Membership is by invitation only and requires nomination and approval by a chapter.
Only the top 10 percent of seniors and 7.5 percent of juniors are eligible for membership. Graduate students in the top 10 percent of the number of candidates for graduate degrees may also qualify, as do faculty, professional staff and alumni who have achieved scholarly distinction.
.