Wolves call to my soul.
I answer from my deep heart.
We are one spirit.
Wilderness — and wolves — will whisper words of inspiration to participants in a first-ever series of expert-led poetry workshops at the Endangered Wolf Center on April 9, 16, 23 and 30.
The unique four-week program featuring workshops hosted by two Webster Groves poets and instructors celebrates the essence of National Poetry Month during April. Poets of all writing levels and styles are welcome.
The inaugural poetry experience coincides with the 50th anniversary of the Endangered Wolf Center, which was founded in 1971 by St. Louis-based zoologist Marlin Perkins. The center is now considered one of the preeminent conservation organizations in the United States, and exists in its original location at 6750 Tyson Valley Road in Eureka.
Regina Mossotti, the director of animal care and conservation at the center, said the poetry workshops were designed in partnership with her husband, Travis Mossotti, an award-winning poet and Webster University professor. He has also been a poet-in-residence at the Endangered Wolf Center since 2021.
The Webster Groves couple strives to showcase the benefits of environmental stewardship and wildlife conservation.
"Part of our success is connecting our communities to nature. We feel these workshops will be a beautiful way to do that," said Regina Mossotti.
In addition to coordinator Travis Mossotti, three other faculty members will conduct workshops: Rita Chapman, Webster Groves High School English teacher and poet; Devin Johnston, Saint Louis University professor and acclaimed poet; and Andrea Scarpino, an award-winning local poet and educator. Each instructor will be present on a designated day of the series.
"I'm flattered to be asked to work with some great poets at a unique venue — who wouldn't want to spend time at the wolf center?" said Chapman, who also co-founded the All Write Festival at Webster Groves High School. "I'm also looking forward to the personal inspiration."
Chapman said she hopes to encourage other poets to understand and communicate their worlds in fresh and authentic ways.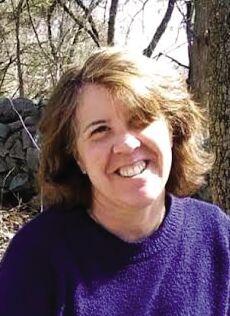 "I'd like to give them a tool or two for doing the very rewarding work of interrogating what they write about and how they write about it," she said.
Attendees will work one-on-one with the poets in the private wilderness of the Endangered Wolf Center.
"Our surroundings are all interlinked. I'm excited to host poets so we can enjoy the secluded feeling in the woods, and I'm looking forward to group discussions," said Travis Mossotti, who added that it will be his first time writing and composing on location at the center .
He said attendees can find inspiration on nature hikes, share in readings, hone their poetry skills and hear wolf howls echo through the woods.
"The workshops will be a mixture of writing prompts, composition time, poetry exercises, discussions, one-on-one conversations and responses to each other," I explained. "As a guide to space conservation and this immersion program, I'll try to get everyone to slow down and be aware of engaging with and connecting to the physical place in meaningful ways."
Travis Mossotti said the highlight of the program will happen during the final workshop.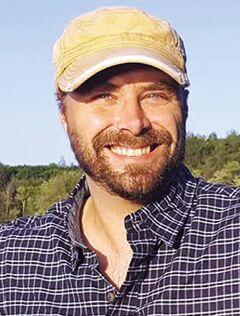 "The capstone of this program will be the 'Howl At The Waning Moon' campfire readings on the evening of the final Saturday session," he said. "We'll have poetry readings from all four faculty, with attendees' invited guests. It'll be a most unique opportunity for poetry readings with the wolves accompanying us in the background and a great culmination of this program."
Workshop Details
For each of the four workshop days—April 9, 16, 23 and 30—there will be separate morning and afternoon sessions. Morning sessions, held from 8:30 a.m. to 12:30 p.m., are geared for adults 18 years and older. Youths ages 14 to 18 years old can attend morning sessions with their parents.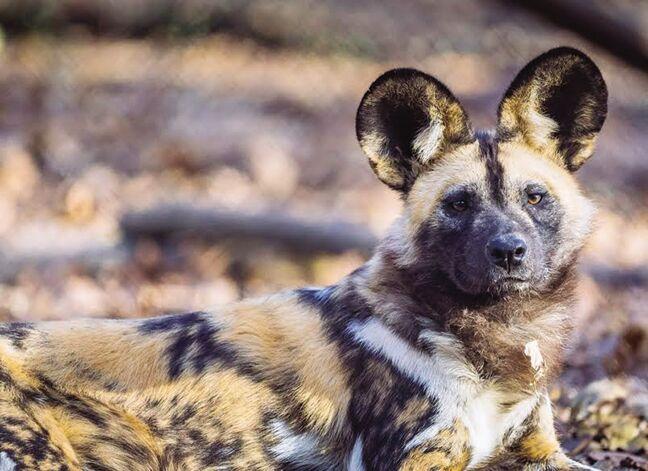 Afternoon workshop sessions, which will be held from 1 to 5 pm, are planned for youths between the ages of 14 and 18. For youths who cannot attend afternoon sessions for scheduling reasons, a parent waiver will allow them to attend morning adult sessions.
Workshop attendance will be capped at 15 people per session. Coffee, tea, cocoa, granola bars, fruit snacks and fruit will be provided. Two virtual makeup sessions will be offered.
In case of inclement weather, workshop sessions will be hosted indoors at the center's Tyson Research/Washington University Living Learning Center.
Cost of the workshops are $225 for Endangered Wolf Center members and $300 for non-members. Registration is available through April 8, and can be completed online at www.EndangeredWolfCenter.org/Poetry-In-The-Woods/
Note: The unity haiku poem at the beginning of this story was authored by Julie Brown Patton.
.