This content contains affiliate links. When you buy through these links, we may earn an affiliate commission.
Spring is finally here, and as the weather turns warmer, I am getting impatient for sunny skies, a large stack of books, and lazy days spent reading outside in my hammock. Even though I'm an adult and I don't get summer breaks anymore, I still love grabbing a pile of books that make for easy, fun reading and working my way through them, and something about the summer months screams graphic novel reading to I! If you're looking for some great new YA graphic novels and comics to start your summer off on the right foot, then look no further!
This quarter is a little slimmer than previous seasons, but we can still expect some excellent, brand-new graphic novels from new voices, a reissue of a fan favorite, a newly released edition of a favorite webcomic, a translated work, two graphic novels about food and falling in love, and some interesting adaptations from big-name creators — one of which may surprise you! Whether you're all about those heartfelt and real moments in realistic graphic novels or you love your stories with a dash of the fantastic, this quarter is sure to satisfy. Get ready to request from your library and submit your preorders!
Chef's Kiss by Jarrett Melendez, Danica Brine, and Hank Jones (April 12)
Ben Cook has just graduated and is looking for his first job — anything related to reading and writing would be great, but beggars can't be choosers. When he spots a help wanted ad that doesn't require experience, he jumps at the chance to work in a restaurant, even if it challenges him in unexpected ways. Ben falls for the job…and one of the chefs he works with. But is cooking his pastime from him, or passion from him?
Tin Man by Justin Madson (April 19)
Solar is a high schooler mourning the death of her beloved grandmother, and her younger brother Fenn doesn't understand why she's fallen into a bad crowd and has no interest in helping him build a rocket out of their garage anymore. When Campbell, a tin woodsman who is dissatisfied with his purpose in life, approaches and asks them for help finding a heart, they find a friendship that proves both surprising and redeeming.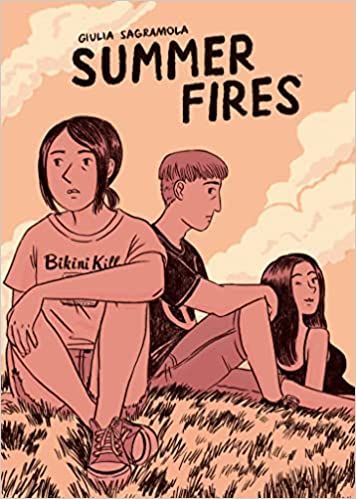 Summer Fires by Giulia Sagramola (June 14)
Available for the first time in English, this graphic novel tells the story of two sisters who come of age in a small Italian town as fires rage in the hills surrounding their home, and they explore their own surprising desires and reckless choices.
The Runaway's Diary by James Patterson, Emily Raymond, and Valeria Wicker (May 10)
Eleanor and Sam are sisters who love each other and get along great, even if they're really different. Sam is the popular one while Eleanor is more of a loner who enjoys dreaming up stories. But when Sam disappears somewhere in Seattle, Eleanor must summon all her courage from her to go after her.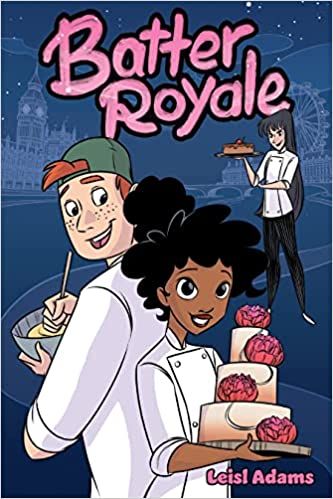 Batter Royale by Leisl Adams (June 7)
Rose is just a 17-year-old waitress living and working in a small town, but when she inadvertently makes an impression on a famous food critic, Rose and her best friend Fred find themselves facing the chance of a lifetime to compete in a baking challenge that could change their lives forever…if they can beat the competition and survive the pressure.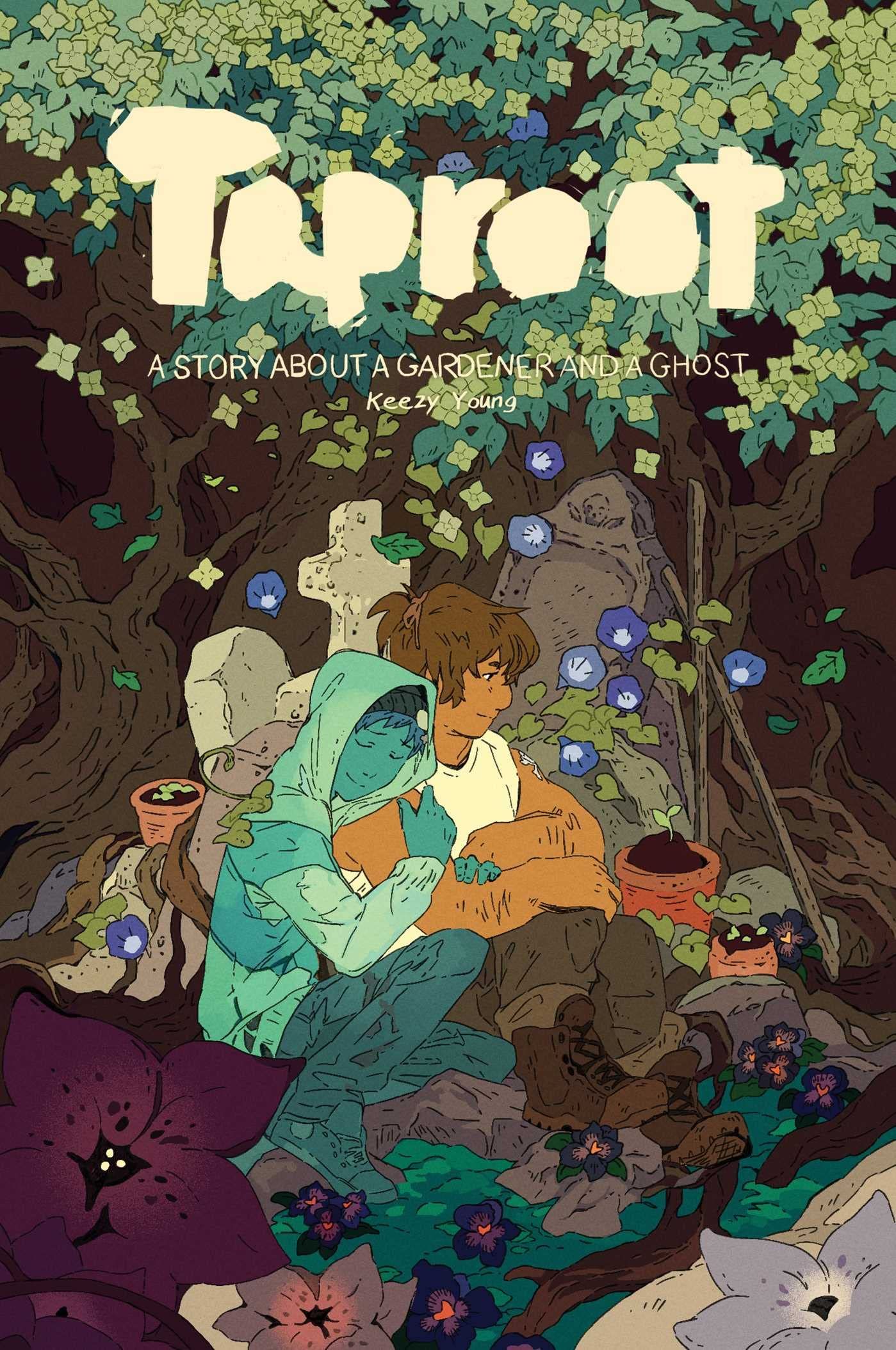 Taproot: The Gardener and A Ghost by Keezy Young (June 7)
Blue is dead and unable to move on, because he's in love with his living best friend Hamal. Hamal can see ghosts, which is convenient for Blue…but when Hamal's abilities seem to be putting him in danger, the two will have to team up to find the source of the danger so that Blue can protect Hamal, even if it means finally moving on. This is a brand-new reissue edition.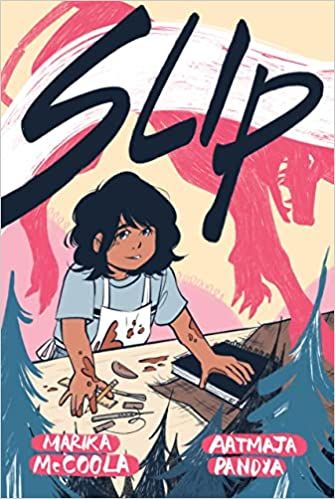 Slip by Marika McCoola and Aatmaja Pandya (June 7)
Just as Jade is getting ready to leave for her summer art camp, her best friend Phoebe attempts to take her own life. Jade is heartbroken, but she heads off to camp where she meets new friends and might even find a romance. But despite these new opportunities, she's still sad about Phoebe and spends her energy making ceramic monsters that come to life in the kiln…and will force her to confront her pain.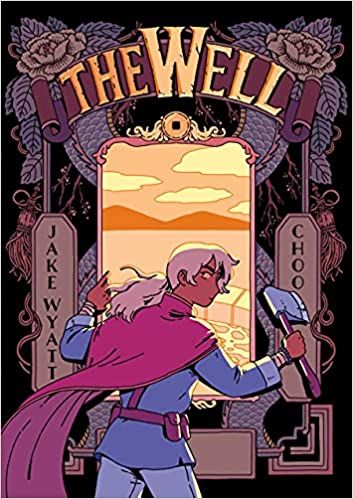 The Well by Jake Wyatt and Choo (May 10)
Lizzy lives on an archipelago where she lives a simple but mostly content life, and knows to stay away from the fog and the monsters it contains. But when she steals a few coins from a well to cover a debt, she finds herself in over her head to make up for her transgression of her, and along the way she uncovers some shocking magical secrets that will affect her family of her.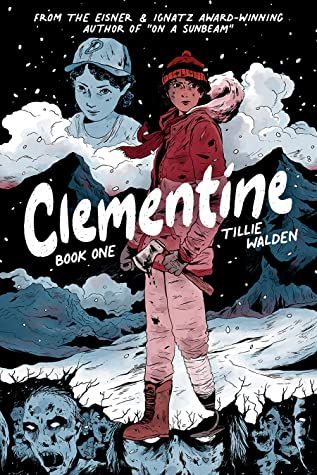 Clementine by Tillie Walden (June 28)
Walden is known for her dreamy and somewhat magical graphic novels, so she might not seem like an obvious choice to illustrate Clementine, a spin-off of the Walking Dead franchise. But her illustrations of her are beautiful and chilling, and this graphic novel about Clementine, who teams up with an Amish teen to try to find a safe haven in their zombie-plagued world, looks amazing!
Bonus Picks
This one came out in March, but I somehow missed it in my last quarterly round up, so consider it a bonus!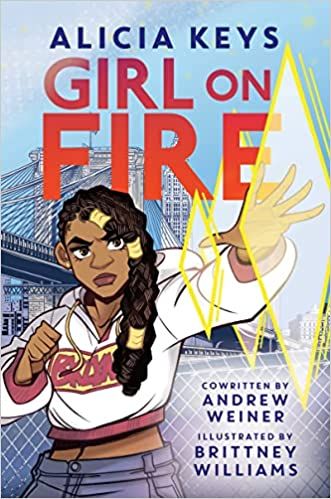 Girl on Fire by Alicia Keys, Andrew Weiner, and Brittney Williams
Yes, by that Alicia Keys! This story is adapted from her song by the same title, and is about a 14-year-old girl with shocking powers. Lolo's mom walked on her family de ella a long time ago, so it's just her de ella and her dad and brother de ella now. When a case of mistaken identity puts Lolo's brother in danger with a copy of her, Lolo discovers telekinetic powers she never knew she had, and that puts her in the crosshairs of a dangerous dealer in her neighborhood of her. But just when she thinks things ca n't get even more confusing, her mom de ella reappears.
---
Need more YA graphic novels and comments in your life? Check out last quarter's round up of new releases!