HAWARDEN—National Library Week April 3-9 is a time to celebrate libraries, including the Hawarden Public Library.
Library director Maddy Vlotho said this year's theme "Connect with Your Library" is a perfect fit for the local library.
"I've been director for a year and a half and that's been our goal" she said.
The theme especially promotes the idea that libraries are places to get connected to technology by using broadband, computers and other online resources, but Vlotho said libraries also offer opportunities to connect with book clubs, classes, proctoring services, meeting rooms and more in addition to books.
"Books are always going to be our foundation, but we are so much more and National Library Week is a way to get that message out there," she said.
In 2021, the Hawarden library had a total check out of 17,838 materials, which includes DVDs, magazines, audio books and more along with books.
"This number may be our new normal, what we compare other years to because COVID changed everything," Vlotho said. "The year 2021 may be new base to look back."
In her year and a half as library director, Vlotho has come to enjoy the variety of tasks she has each day.
"A lot of people may think all I do is check out books and while that is part of my job there are many more behind-the-scene things," she said. "I have some consistency with running reports and ordering books, but I like how my days are different depending on what people need."
More frequently, that need is finding past information.
"There was a couple from Wyoming who stopped in; they were trying to find the address of past Chevy dealership," she said. "Another person from Alabama called, asking about headstones so I ran out to the cemetery. Another couple from northern Minnesota came in looking for an obituary. I really like that we're being seen as a resource, that when people are looking for information and not sure where to start, they come here or call."
Vlotho first started working with the library organizing children's programming in 2018.
"I loved how excited the kids were to be here," she said, noting the coronavirus pandemic shut down programming in March 2020."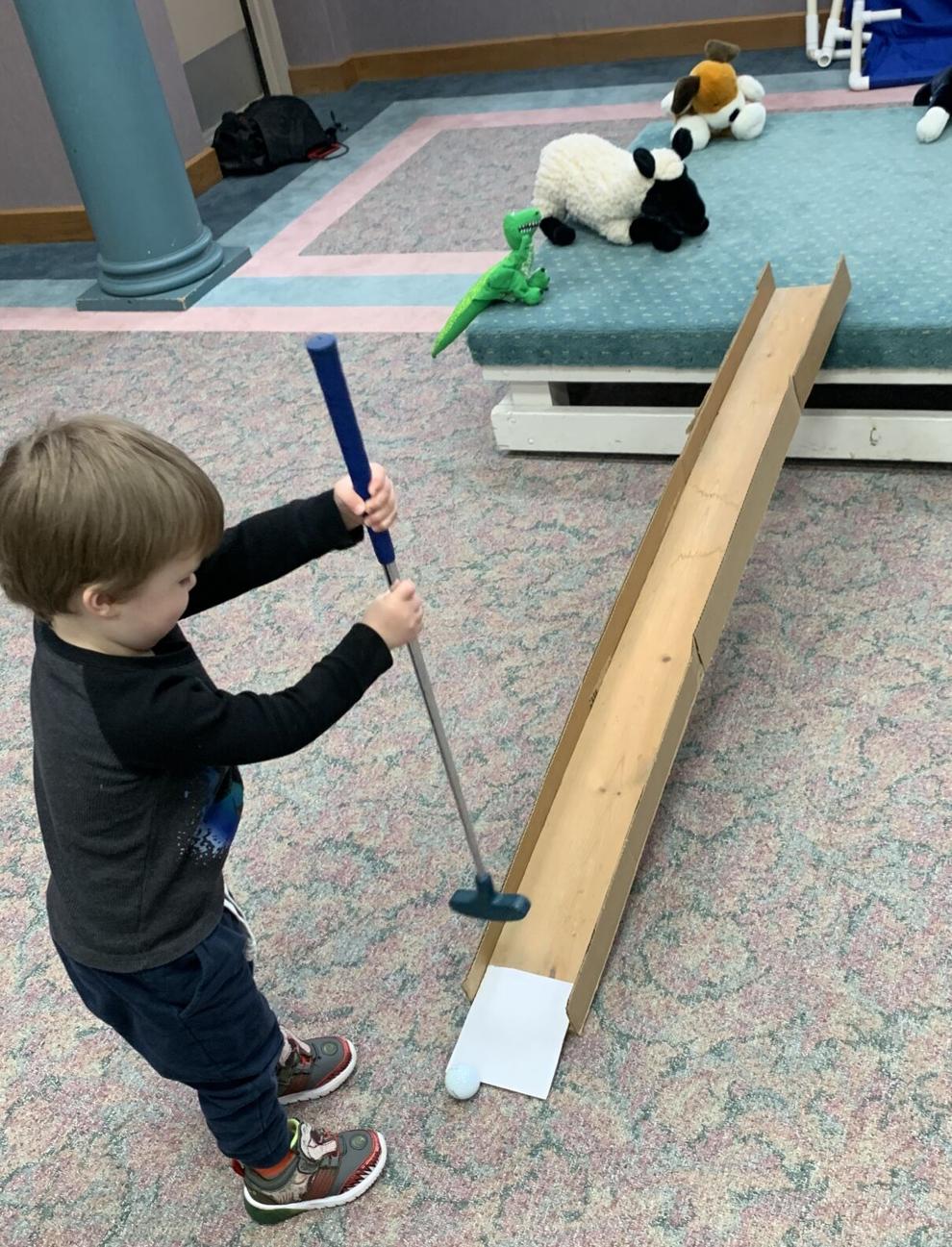 In summer 2021, the library offered hybrid programming. In January, the library brought back after school programming on Wednesdays.
"With school getting out an hour earlier that day, our thought was that kids can come to an hour program and then hangout in the children's section until their parents come after work," Vlotho said, noting it helps the library is just three blocks south of Hawarden Elementary School. "We hope that helps families have a safe place for kids to go, especially as that early out may cause some concern for some working parents."
Getting programming established once a week helps bring kids back to the library on the other days after school.
"They come hang out and read books," Vlotho said. "We're glad they're remembering the library is here. We tend to lose kids coming to programs once they're in middle school so bringing programs back, we're targeting a different group of kids after two years, helping a new group discover the library. As they gain an interest, the hope is they continue to see the value in the library as they grow up."
Vlotho said there's something for everyone.
"We have a lot to offer; I encourage everyone to stop by or call; we love questions, helping the community," she said.
.