The hills at Rubicon Farm will be alive with the sound of music when Joyful Noise performs later this month. The 15-member choir are the featured entertainment for this year's "We Heart The Arc" event.
"We are just really happy to be getting up and going with everything again," said Wendy Carter, executive director of The Arc of Moore County. "Another highlight of the evening is we are having Joseph Hill come and share his story about him. We have watched him grow up and blossom into the wonderful life he has now. We are excited that he is coming to share his story about him."
Founded in 1960 by parents who needed and desired services and support for their children with developmental disabilities, The Arc has expanded over the years to provide a variety of programs for children and adult individuals and their families, including respite care. As an advocacy organization, The Arc also works at the local, state and national level to encourage better opportunities for inclusive and independent living and working opportunities for people with disabilities.
Funding for The Arc is provided by the United Way of Moore County, plus support from Sandhills Center for Mental Health, state funds, and the federal Medicaid program. However, to sustain its mission and grow their ability to serve individuals and families, The Arc continuously seeks additional resources through fundraising events and private contributions.
On Thursday, April 21, from 5:30 to 8 pm, Rubicon Farm will host "We Heart The Arc," featuring a cocktail hour with hors d'oeuvres followed by a catered, buffet-style dinner, live and silent auctions, and the concert by Joyful Noise. Tickets are $75 per person, available at thearcofmoore.org or call (910) 692-8272.
Directed by Beverly Dunlap, Joyful Noise is one of The Arc's enrichment programs. Members rehearse weekly at Culdee Presbyterian Church and then perform at community events throughout the year. The choir will be performing "Glory Bound," "Peace Like a River," "Seeing With the Spirit," "God Bless America," "The Prayer," and "Hallelujah," with the handbell choir, at Rubicon Farm on April twenty-one.
"They are a great group. The talent is immense," said Carter. "And to say this group is Beverly's passion would be an understatement. This is truly her gift from her and her passion from her. She is very talented and does wonderful things with the choir."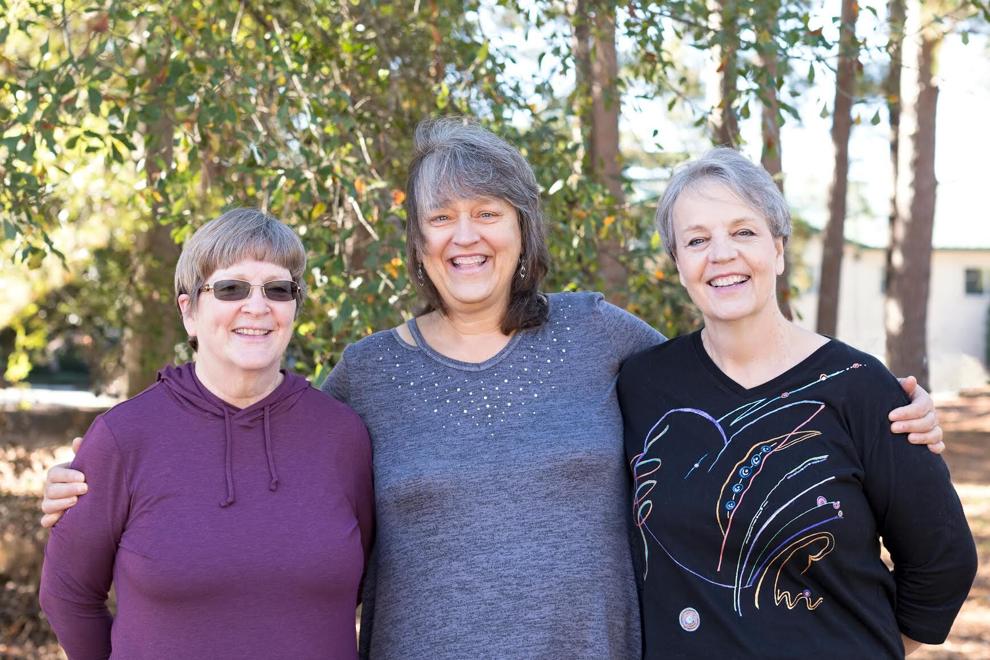 Life enrichment programs are not just an activity, added Laura Thomson, The Arc's development director. "What is really critical is for these individuals to be with their peers and have that level of support. Joyful Noise is a stellar opportunity for them."
The Arc also sponsors a book club, where members who enjoy reading meet regularly to discuss books and participate in related activities. Led by Paula Daigle, the book club next meets on May 3, at Reservoir Park, for a Mexican meal to celebrate Cinco de Mayo.
The Kiwanis Club of the Sandhills is the lead sponsor of The Arc's Aktion Club, a community service group that participates in a variety of educational, inspirational and entertaining programs that helps members become more independent while learning important leadership skills. The Aktion Club currently has about 25 regular participants and will next meet on April 23, to help supervise children's games at the 10th Annual Celebration of the Military Child to be held at The Arboretum, in Pinehurst.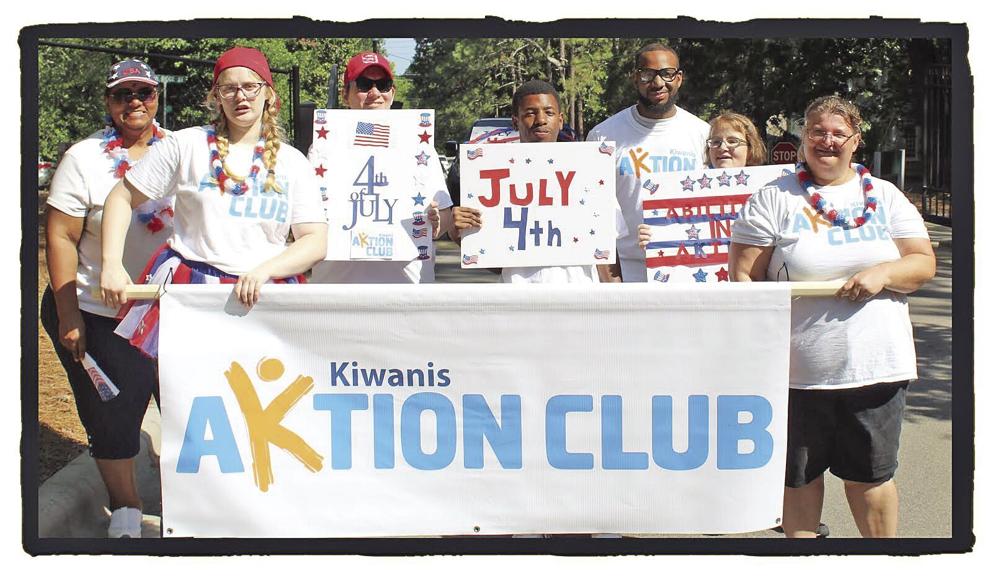 "One of the first questions we always get asked is, "What does Arc stand for?" Carter said. "I love that question because it gives me the chance to talk about how our programs and services are very family-focused."
Two big components of The Arc's mission are offering respite care and working with the First in Families program.
"Respite care is all about giving families with a disabled child or adult in their home some short-term and periodic relief. This is a crucial need and service, and speaks to the family part of what we provide," Carter said, noting they currently serve about 75 families through respite care programming.
Respite care can be whatever a family needs it to be, Carter explained. "Depending on what funding source is used, a family can get from 20 to 48 hours of respite care a month that they can use however they want. It can be in-home respite care, or we also have group respite care opportunities where we bring peers together. There is no tight structure to it. We want to be as accommodating as possible."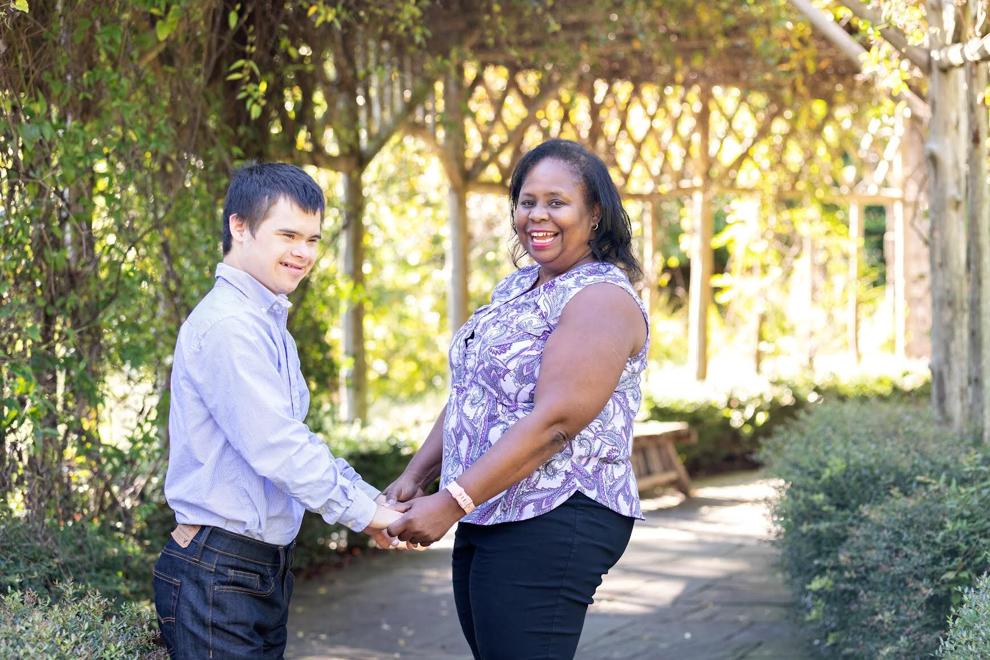 All funding received through the United Way partnership is directed to respite care. Carter added that it has been more challenging since the pandemic to recruit and hire needed respite care workers, who undergo specialized training.
"Even before the pandemic this could be difficult. Especially for military families who need respite care, but they are new to town and don't know anyone and haven't built those relationships. Those can be the situations that are hardest to find respite workers for because we seek people out for a specific family. The goal is to make a good match," Carter said. "Sometimes it is a person already on our books, but other times we have to be more creative to meet people's needs."
The other big component is First in Families, which allows families to apply for funding for things like gym memberships or camps for the disabled individual. The Arc also works with local businesses and other organizations to provide the best pricing and donated services to leverage their funding.
"This is another form of respite by helping a family access these activities," Carter said. "Families can apply once a year and this is another layer of opportunity. We have a resource navigator that helps them connect people to what they need."
Last year, they served around 250 local families through a combination of respite care and First in Families assistance.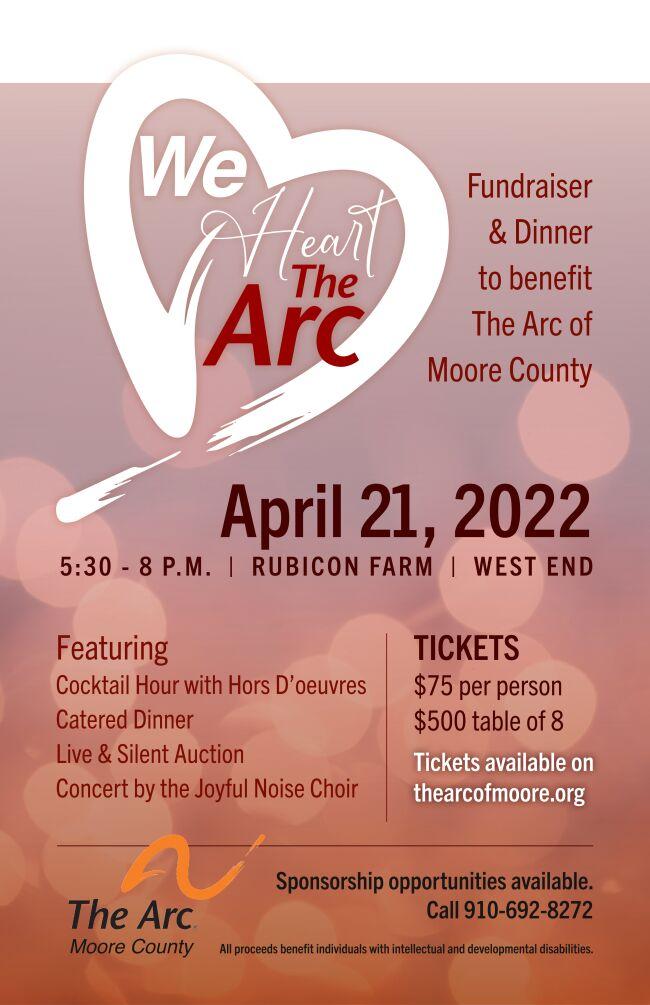 Thomson said the upcoming benefit dinner and concert will provide key funding to continue their mission.
"We have the most incredible items donated to our live and silent auction, which can only be bid on at the event," she said. "It's been quite heartwarming to see all of these people who want to donate and help us."
For more information about sponsorship opportunities, tickets to "We Heart The Arc," or learn more about The Arc's services, call (910) 692-8272.
.