LOUISVILLE, Ky. (WDRB) — For hundreds of people Saturday, it was an afternoon of escapism and make believe where comics and cosplay were front and center.
Jaxon Rissler and Cameron Schwedler are huge comic book and sci-fi fans and go to shows as much as possible.
"Comics and anime have always been a thing in my life so being able to go to these is awesome because it lets me be who I am," said Schwedler.
The teens were looking for comics to not only read but to hang on their walls – the colorful art drawing many people in. Several comic artists were also on hand.
Many of those Saturdays took their love of comics a whole different level – dressing up as their favorite characters as they went from booth to booth.
"It's a way to let your creativity go and wonder in hundreds of different realities and it's fun," said Rissler.
It's not just a few hours to escape. For the vendors, comic conventions are huge business. A Spiderman comic costs $30,000. The value of comics along one of the walls alone were more than $1 million.
HAPPENING NOW: LouisvilleCon takes over the Triple Crown Pavilion. @WDRBNews #Cosplay #comics pic.twitter.com/Bae8x4ehIv

— Joel Schipper (@JSchipperWDRB) April 9, 2022
"Since the pandemic instead of investing in the stock market now they are buying collectables cause they are going to make their money and return on investment," said event promoter Carmine Desanto.
While familiar faces can be seen walking around, others have unmistakable voices. Patricia Patts signed autographs and talked to fans about when she was 10 years old she was the voice of "Peppermint Patty" in the Charlie Brown cartoons.
"A lot of times when people come up I'll say 'hi, I'm Patricia Patts and I was the voice of Peppermint Patty' and they get this surprised look on their face. They can't believe I am actually here," Patts said.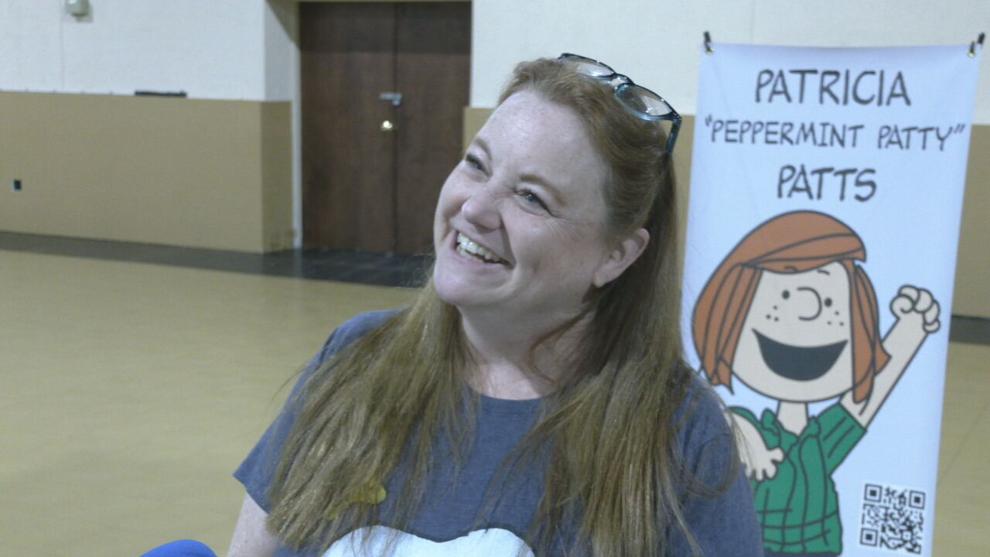 The afternoon capped off with a cosplay and costume contest with some contestants as young as toddlers.
Organizers say all walks of life attend this event. Some are teachers, doctors, accountants and even judges.
"They'll dress up the whole family and come up for the day, enjoy themselves, they love getting their pictures taken with people," said Desanto.
Copyright 2022 WDRB Media. All Rights Reserved.
.