Movies based on comic books make up a majority of the international box office. Recent movies like batman have made hundreds of millions of dollars and Spider-Man: No Way Home has broken records upon its release. It goes to show that audiences have a love for movies based on superheroes. But comic books aren't just for Men of Steel, Boy Wonders, and Mutants.
The world of comics features all kinds of stories from westerns, to Sci-Fi dystopias, and to personal dramas about families and relationships. There's something for everyone, and it doesn't just have to be massive team-up movies about superheroes. For a nice change of pace from the superhero bombardment the box office has seen, here are five non-superhero comic books that could make fun, interesting, or engrossing movies.
Related: 5 Western Comics That Were Influenced By Berserk
Blankets
To start off the list is one of the most critically acclaimed comic books of all time, Craig Thompson's Blankets. This one isn't the most positive and upbeat comic, but it is an amazing and creative look at relationships between people and ideas. It is an autobiographical coming-of-age story about the relationships that Craig develops and loses throughout his earlier years as he explores his own faith, love, and desires in life. The story takes place mostly in the short amount of time that Craig and his first love, Raina, spend with each other while they explore their struggles with their Christian faith and their own pasts and futures.
It is a book that could truly make any reader feel something at least once in its over 500 pages whether it's sadness, anger, or even joy. With many deep looks into what it's like as a teenager trying to figure out what life is going to be for them, it is a very serious subject for a comic book movie, but that's what can make it a fresh look at the comic book movie genre, especially with its amazing art also done by Craig Thompson that could be subject to some awesome visuals in a movie.
Wytches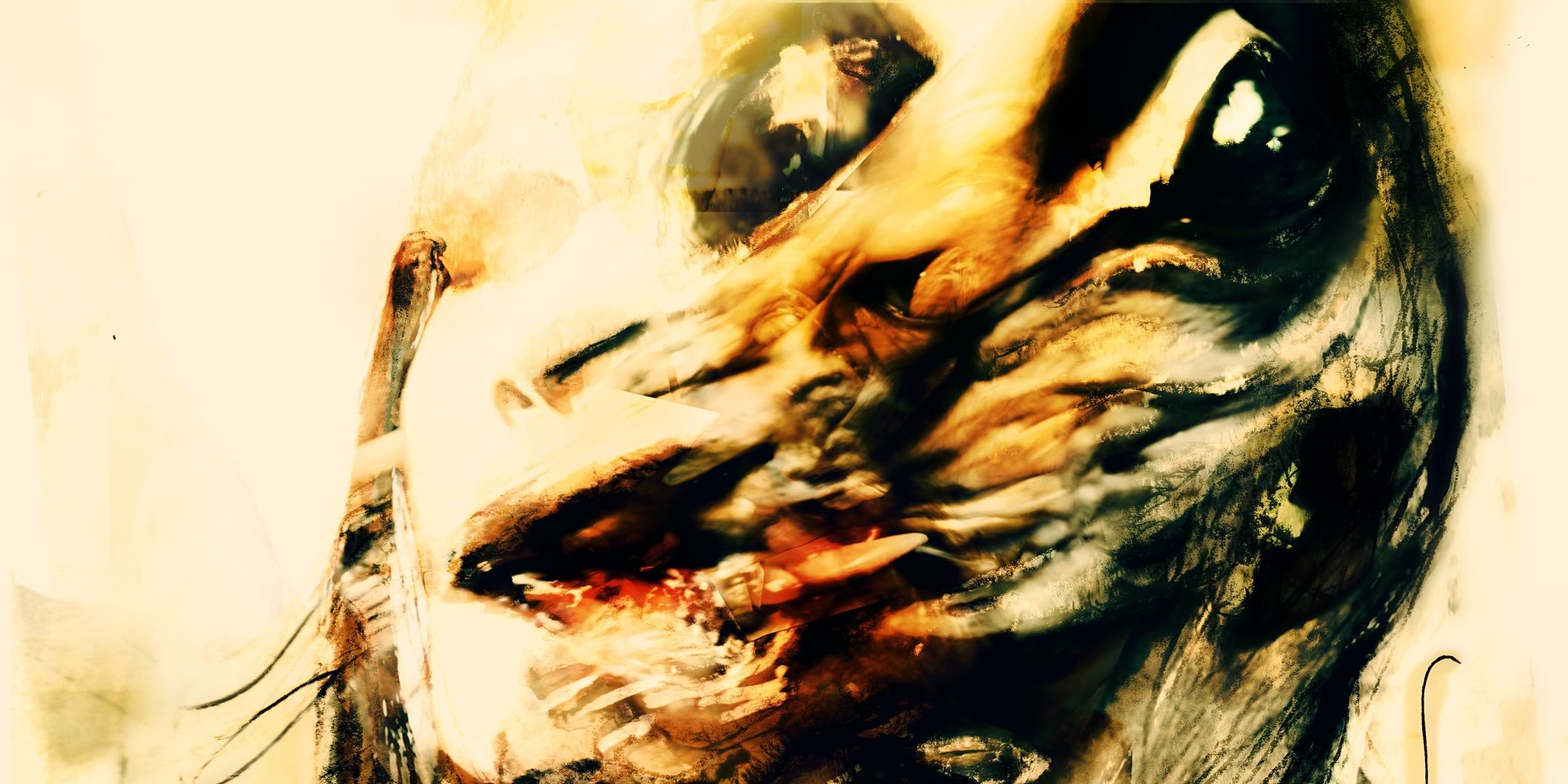 This horror comic book written by Scott Snyder-most famous for his Batman run-has already been purchased for an adaptation. This book re-imagines the horror version of the witch for a much darker and more horrifying version. It follows the Rook family who has recently moved to a new town in hopes of a new start in life when that is put on hold by something much more sinister.
This is easily one of the most terrifying comic books of all time. Although Scott Snyder has written horror before and continues to do so with We Have Demons, nothing has touched this book at the horror level. This book with its unique visuals by comic artist Jock would make an awesome horror movie-or show as it is currently being worked on and could bring something new to the horror genre of movies and television, let alone comic book movies and shows.
Saga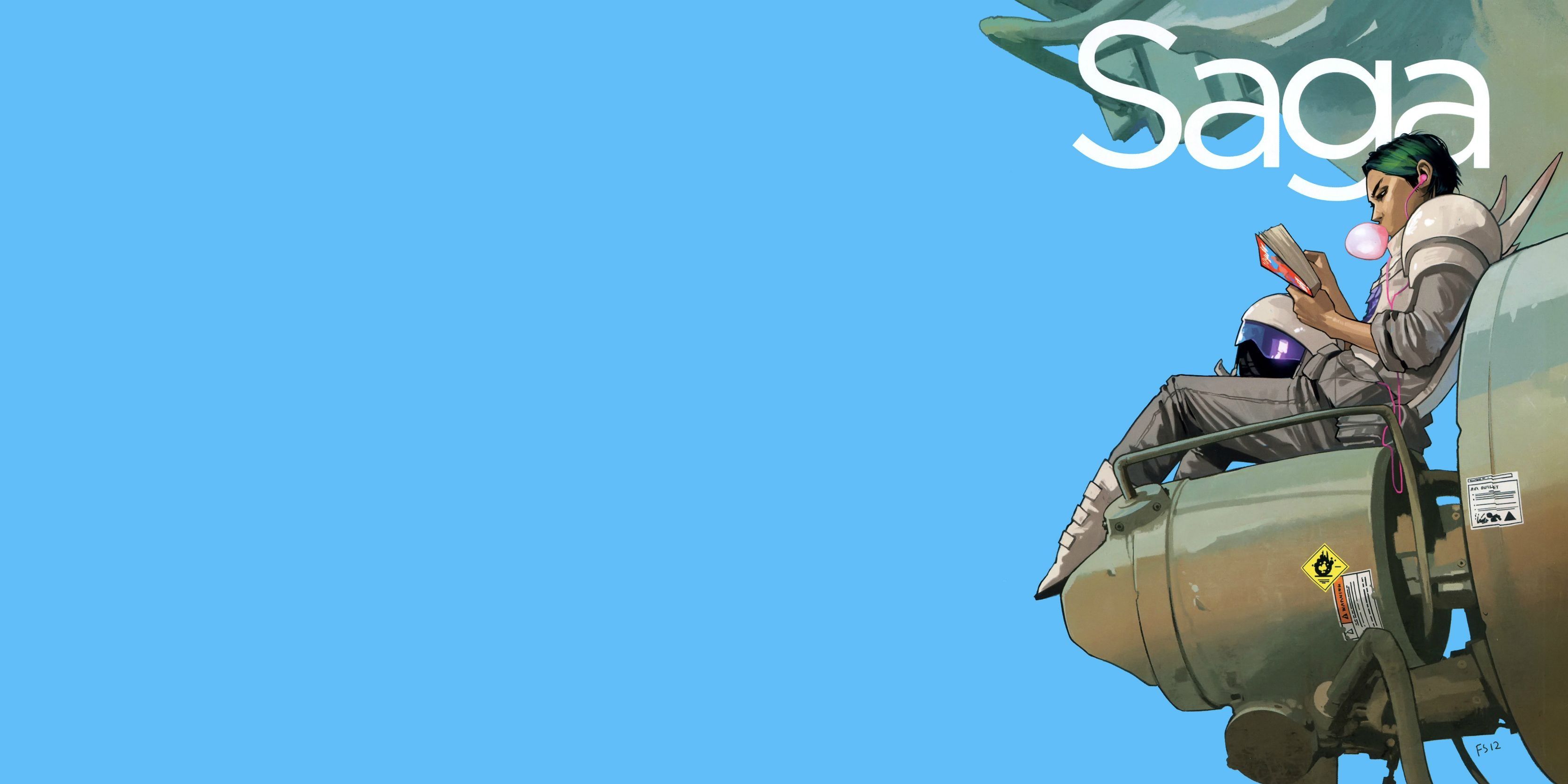 This Sci-Fi epic doesn't really need too much of an explanation as it is one of the biggest comics going from one of the comics' biggest names, Brian K. Vaughan. It is a space opera with fantasy elements mixed in about two lovers from two races on opposite sides of a war, Alana and Marko, as they are on the run as war criminals after they have a child together named Hazel, who is considered to be an "abomination" by both opposing races.
This book is filled to the brim with political and social commentary, most of which is heavily relevant to its readers. That is actually what makes the story so compelling, being relatable upon a backdrop of pure Sci-Fi settings and most importantly, characters.
The strongest aspect of this story is its rich, diverse, and inclusive list of characters that come in all different shapes, sizes, colors, species, sexual orientations, and gender identities. It has no shortage of representation that goes beyond the tropes of each person. Everyone is a full-fledged person who has emotions, opinions, and personalities. Saga is something special when it comes to characters, and it would be fantastic to see in live-action.
Essex County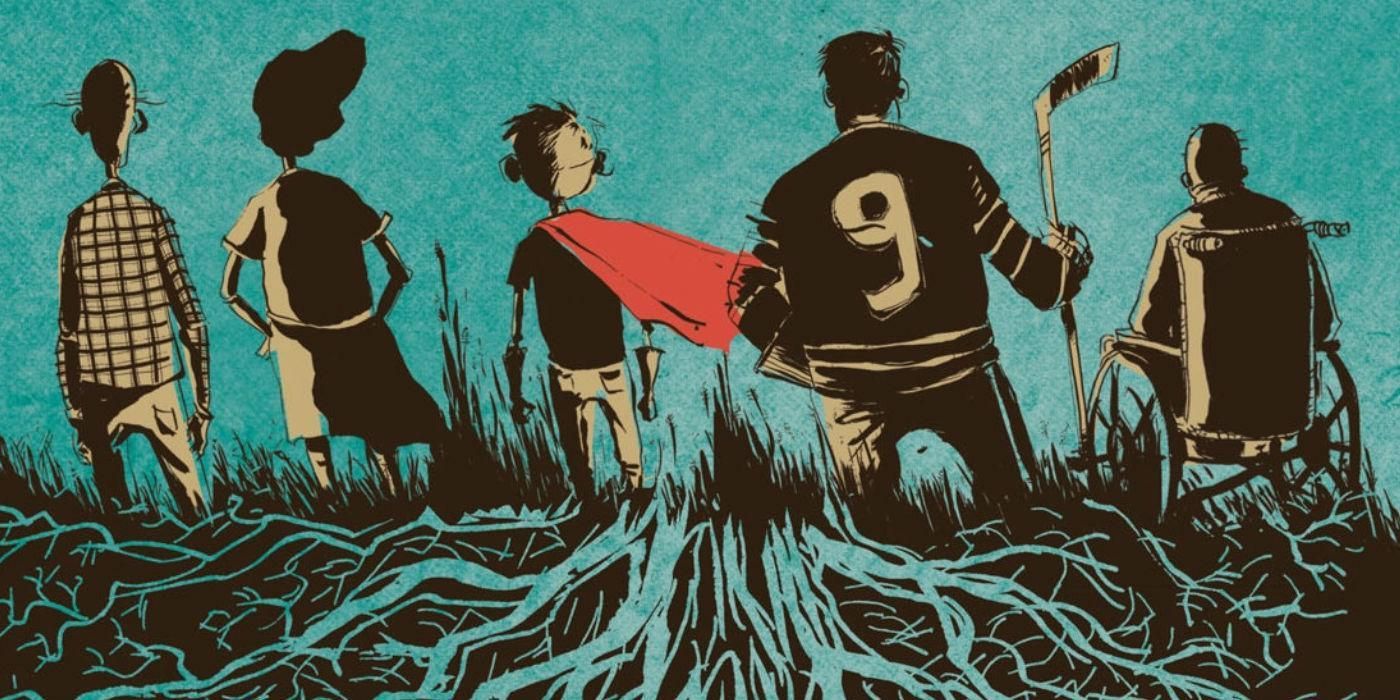 To take it back to emotionally deep comic books is Jeff Lemire's Essex County. This book collects three short stories, "tales from the farm," "Ghost Stories," and "The Country Nurse," set around the town of Essex County, Ontario.
just like Blankets, it is a deep and emotional collection of stories that are expertly woven together through the book that beautifully encapsulates the loneliness, friendship, heartbreak, love, sadness, and happiness that comes with being human, but somehow makes it feel hopeful and real as it paints every moment as important and impactful. This book written and drawn by Lemire at the top of his game is his magnum opus and would be a beautiful story to see come to life on screen.
Papergirls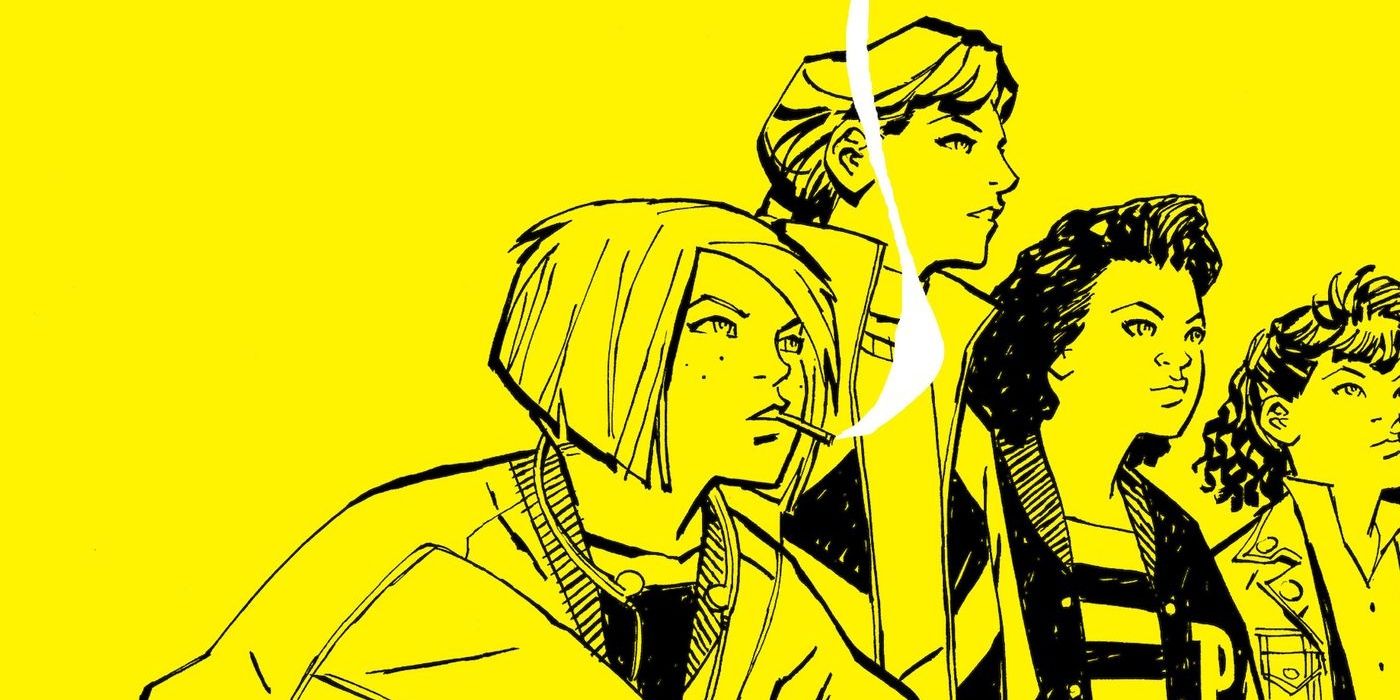 With his second title on this list, Brian K. Vaughan has made some of the best non-superhero comics of all time. This time a departure from the Sci-Fi epic that is Saga for a stranger things-like story about four girls with paper routes that get swept up in a tale of time travel. Yet another coming-of-age story on the list, this time with a bit of an edge in the way of teenage angst. Brian K. Vaughan has yet again found a way to weave intimate looks at people amid massive Sci-Fi stories that just make it so much better.
It's like a perfect mix of angsty teen movies from the eighties, stranger thingsand The Terminator-mostly for the time machine and the mask that a character wears in the first volume. It has got monsters, an awesome visual style, compelling characters, and finally no awkward romance among young characters.
Papergirls is set to be adapted as an Amazon Prime series with Vaughan directly involved. The four lead roles have already been cast.
More: New Magic The Gathering Comics Are Coming In April
This Elden Ring Mid-Game Rune Farming Spot Can Get Players 25K Runes in One Minute
Read Next
About The Author