A Sunshine-Coast based psychologist, who is one of the creative minds behind a quirky musical, has been presented with a University Medal.
Jen Francis received the University of the Sunshine Coast's highest academic honor for a graduating student when she graduated with a Bachelor of Creative Industries – Theater and Performance, at a USC ceremony.
Jen, a clinical children's psychologist for more than 25 years, said the degree was a final step in giving free rein to her creativity and a transition to a career as a writer.
"Script writing is a love of mine and I've been involved in theater for many years," she said.
"I've also worked in film and editing in the past, producing corporate, educational and training videos.
"Gaining formal training in writing, theater and film through the degree was a way to help me define a new path that could combine the profession I'd worked in, with my creative side."
Her sights are now focused on the world of theatre, after studying theater performance, script writing, directing and production under the guidance of national and international award-winning industry experts.
"I am currently collaborating on a play to be performed at the Anywhere Festival in Brisbane and for several years I've been collaborating on an original script, MILF the Musicalwhich, with industry support, we are staging in Las Vegas in September," she said.
This follows an off-Broadway industry reading of the play staged at the Jerry Orbach Theater in New York in 2019.
It's been promoted as a musical that "will inspire any female over 30 who's ever felt the pressure of juggling, work, family and fabulousness".
"It's the story of Kate, a modern housewife, mother and underground fashion blogger, whose real life and virtual life collide when she discovers, via FacePage, that her husband Jason is having an affair."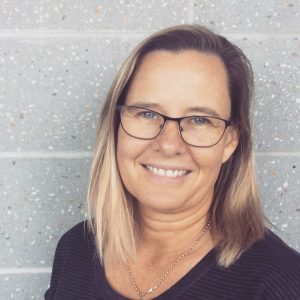 Jen said she was eager to help share amazing tales on stage.
"I'm driven to explore and tell the extraordinary stories of ordinary people," Jen said.
"When younger – in spite of my creative leanings – I chose a more sensitive vocational path and studied accordingly.
"And that has been fine – but it's been a revelation for me to return to study creative industries and discover that even at the age of 50 I still truly enjoy creating.
"I feel proud to have shown my teenage children that learning is important at any age and that there is always an opportunity to expand yourself."
Combining her knowledge and insights as a children's psychologist with her creative bent, Jen also plans to publish a series of clinical psychology resources for children and a series of children's fiction books.
Another project includes staging a Youth in Performing Arts event in October with a group of USC colleagues, after they held a successful inaugural event last year.
Help keep independent and fair Sunshine Coast news coming by subscribing to our free daily news feed. All it requires is your name and email. See SUBSCRIBE at the top of this article.