May 04, 2022
CMU Knit & Crochet Club Members' Creation Complements Spirit of Kenner Room
There is a big concrete pillar in the Askwith Kenner Global Languages ​​and Cultures Room. "It felt like an empty canvas just waiting to tell a story," said Stephan Caspar, the room's director and Assistant Teaching Professor in Carnegie Mellon University's Department of Modern Languages.
So, naturally, Caspar contacted a group of knitters.
He didn't have to look far. the CMU Women's Association Knit & Crochet Club is a community of knitters, crocheters, and other textile makers at Carnegie Mellon who meet regularly to create new work, share ideas, and donate handmade hats and scarves to benefit refugees in the Pittsburgh area. At the club's helm is Emily HalfDeputy Director of the Institute for Politics and Strategywhose department shares a home with the Modern Languages ​​in Posner Hall.
When Caspar asked if the Knit & Crochet Club would be interested in making a cover for the 10-foot tall pillar, Half jumped at the opportunity. "None of us had ever done anything like that before, but it sounded like a really exciting project," said Half.
The connection between the Kenner Room, an immersive technology-driven space with multiple virtual reality stations, and the Knit & Crochet Club, a group celebrating a centuries-old practice, is not immediately obvious. But behind the apparent contrast lies a shared appreciation for creation, social connection, and the joy of learning by doing. Read the full article by KellyAnn Tsai
Employee Resource Group Reps Volunteer at Special Olympics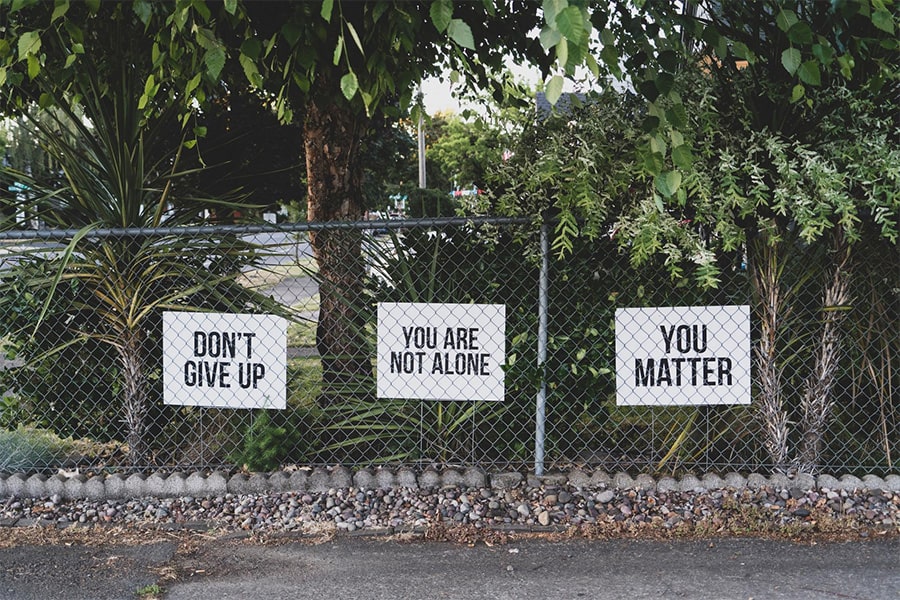 As part of Mental Health Awareness month in the United States, this month's Diversity Book Display at the University Libraries will focus on Mental Health, which is as important as physical health, yet is still widely misunderstood and stigmatized in society.
From historical to current treatments, and from the academic to the personal, the display aims to raise awareness of those living with mental or behavioral health issues, as well as reduce the stigma that so many experience.
With one in five American adults experiencing a mental health issue in 2020, it is vital that we all understand not only what mental health entails, but also how to ask for help when we need it and how to be an ally to those around us who experience mental health issues. So check out, both figuratively and literally (!), the books on display this month.
Watch Live as Tony Award Nominations Are Announced Monday
Carnegie Mellon alumni, to date, have won 52 Tony Awards. CMU's School of Drama consistently ranks as one of the world's best drama schools and is recognized as an international leader in arts and technology. Year after year, the School of Drama produces graduates who go on to win recognition for their work, both on stage and behind the scenes.
CMU is also the exclusive higher education partner of The Tony Awards. As part of the collaboration, the two organizations launched the Excellence in Theater Education Award, the first national recognition program to honor kindergarten through high-school theater educators.
The 75th Annual Tony Awards, presented by The Broadway League and the American Theater Wing, will take place live from Radio City Music Hall, on Sunday, June 12. The ceremony will begin at 7 pm (EST), with exclusive content streaming only on Paramount+, followed by the presentation of the American Theater Wing's 75th Annual Tony Awards at 8 pm (EST) live on the CBS Television Network, and streaming live and on demand on Paramount+.
Quien: All CMU Community members are welcome to attend
When: May 18, 2022 from 11:30 a.m. to 1:30 p.m.
Where: Wiegand Gym and Ranges Ballroom
RSVP: Register byMay 12, 2022
Artists Wanted! There is still time to share your art with members of the CMU Community as we've extended the deadline to submit your art to Wednesday, May 11. The CMU Community Picnic will once again feature a small exhibition of two-dimensional art in Kirr Commons . Refer to the Art Exhibit Instructions and Guidelines [pdf] for details.
Who's New at CMU?
Carnegie Mellon welcomes the following new staff members this week.
hannah deeringDSSC Program Coordinator, Electrical & Computer Engineering
Sarah FriedlanderAdministrative Assistant – Office of the Dean of Students, Dean of Student Affairs
Marc ChametzkyPrincipal Software Engineer, HuBMAP, Pittsburgh Supercomputing Center
clifford sircarSystem Engineer, Robotics Institute: NREC
Israel IlufoySystem Engineer, Robotics Institute: NREC
Anna HojkaFinancial & Administrative Coordinator – Heinz College
David EngleAssociate Director of Career Services, Master of Science in Computational Finance, Tepper School of Business Masters Program
Eden KrausTemporary Employment Service, HR Operations
Gabrielle OrsleneSpecialist, Alumni and Constituent Engagement, Alumni and Constituent Engagement
James MurphyHVAC Mechanic I, FMS
kayla washingkoSenior Marketing Manager, Tepper School of Business
Larry ChanGardener I, FMS
Megan GearhartHR Coordinator – Shared Services, HR Operations
Oliver MossAdministrative Assistant II, Computer Science Department
Shaina ClutterTemporary Employment Service, HR Operations
Thorsten JaeckelProduct Management (Executive) In-Residence Program, MBA 2-year program, Tepper School of Business
Amanda LeeResearch Associate I, Psychology