To help celebrate a 50th birthday, a Delaware institution received an almost $11 million makeover, and is finally ready to show off – just mind the bones and scales.
"Summers in the air. I love this time of year. The trees are leafing out, flowers are blooming. It's all about rebirth and renewal. And boy oh boy, do we have a humdinger of a rebirth to show you this morning," said Halsey Spruance Friday. "Welcome to the brand new Delaware Museum of Nature and Science."
Spruance, the museum's executive director, says the new digs are home to not only all new exhibits and interactive attractions throughout, but significant infrastructure upgrades as well.
"Fifty years ago, in 1972, the museum first opened to the public, and at that time the New York Times proclaimed this inauguration as, and I quote this, 'The first major museum of natural history to be established in the country since 1910 ,'"
Friday's unveiling was all about bringing the experience offered at the museum to where kids are today, updating the space to offer a more social media-friendly learning environment and replacing the dark, dull displays with vibrant colors and interactivity. It all starts with the removed trees from an opened-up front lawn which gives passers-by on the roadway a clear view of the new glass entry to the museum itself, said state Sen. Laura Sturgeon.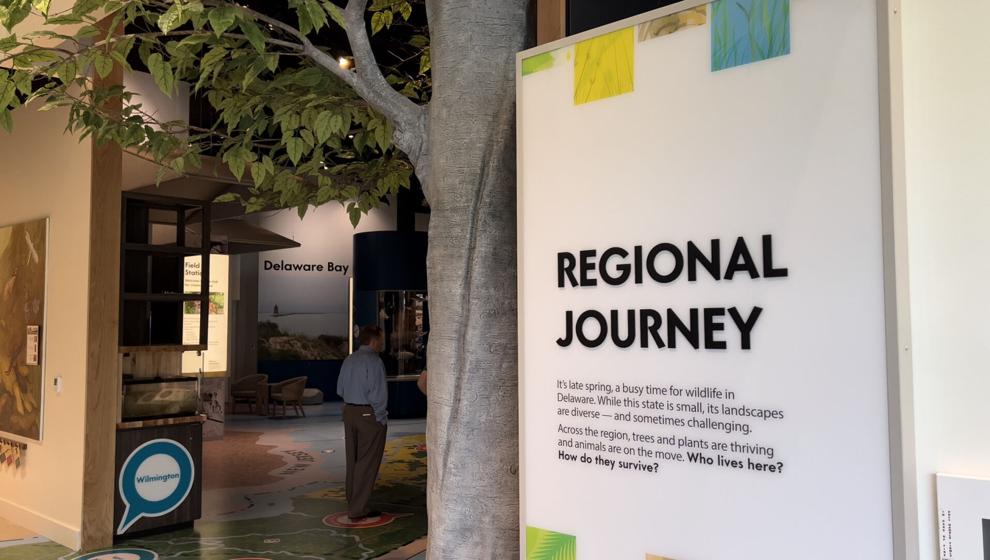 "I grew up here all throughout the 70s and 80s, and I used to come to this museum sometimes on a date with my boyfriend in high school, and what I remember about the museum was it was dark, and it was very still," she said. "What this museum is like today…is completely different. It's engaging on a level that it wasn't back in those days, it is absolutely going to attract people of all ages, big kids like me, and little kids."
A decision County Executive Matt Meyer called brave, noting it can be a challenge to take something cherished by a community and modify it, even if ultimately the move might be for the better.
"It really takes a lot, when you have a community that's really nostalgic about a place–and I bet you if I polled this place, a lot of us have some amazing memories about what this was before–it really takes courage and a lot of smarts to sit down and say, 'Let's not just rest on our laurels and think about what this place was. Let's look at the community we live in, let's look at where it's going. Let's build something that will last."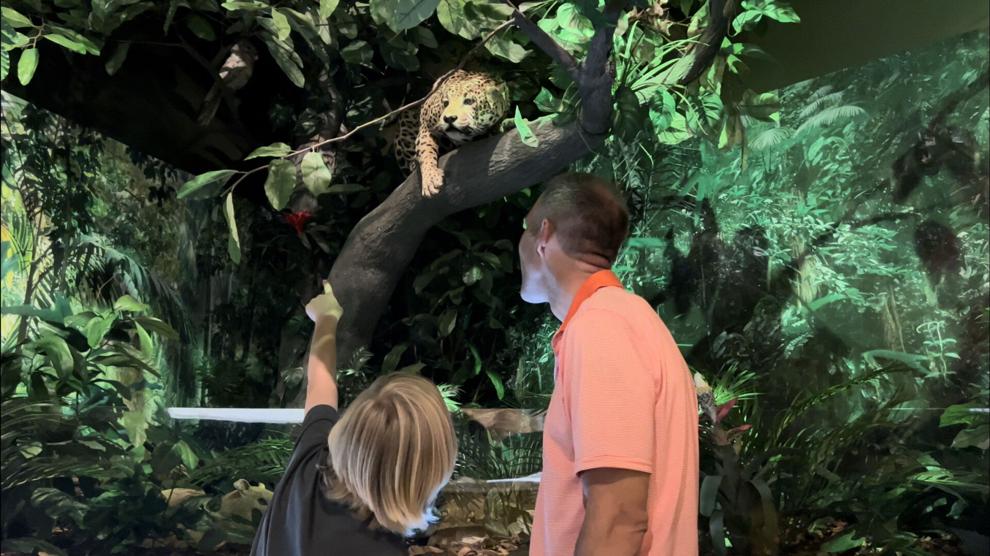 And last, it will. Not everything within the museum is new. Staples that existed before the renovations remain, like the absolutely exuberant and overwhelmingly knowledgeable staff. Visitors can get introductions to things like wolf spiders and three-toed box turtles from excited guides like Ofelia an Dena in the Regional Journey section that highlights Delaware sights and sounds, or visit with Director of Collections Dr. Liz Shea, in the Deep Sea Dive section, where she can show off the squids and mollusks she hand-jarred for the collection.
Seeing it all in motion was almost overwhelming, said Exhibits Director Helen Bilinski.
"It's surreal. We've been working for years getting this together, and with COVID, even though it was a tough time for our community, it just gave us [a focus], we had to get this going, we needed to have something to really look forward to, and this has been a labor of love," she said. "Working with everybody just as a team has been wonderful. And to stand up with everybody while we're doing this ribbon cutting, it's emotional, actually."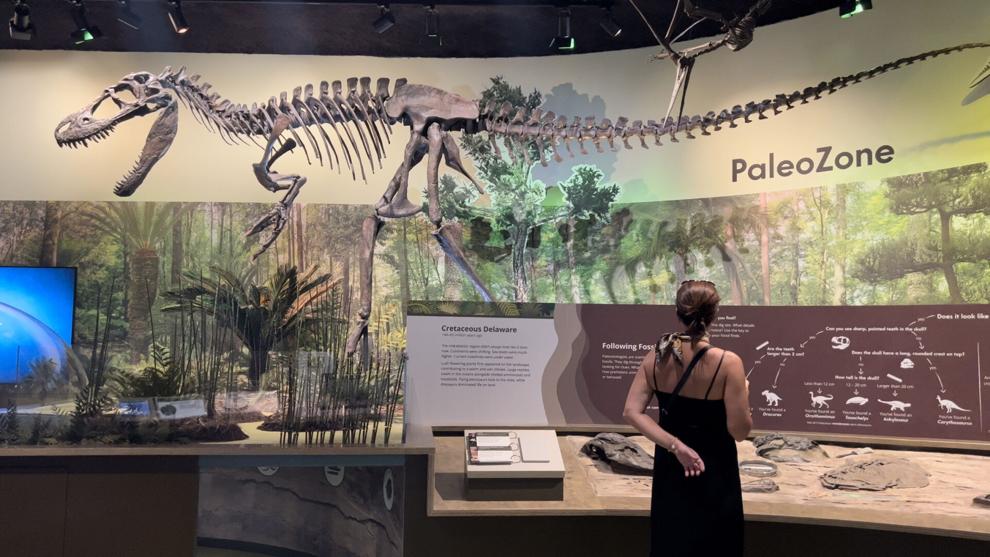 Beginning Monday, May 23, 2022, the Delaware Museum of Nature and Science will be opened seven days a week from 9:30 am to 4:30 pm Tickets are available for $12.95 for everyone three and up, with a $1 discount when ordered online . Visit DelMNS.org for more information.
.