Welcome to the Daily LITG. The world can seem like a terrible and strange place sometimes, but at Bleeding Cool, you can still read all about comics, merch, TV shows, games, movies, and more. The Daily Lying In The Gutters remains a long-running run around the day before and the day ahead. You can sign up to receive it as an e-mail here.
LITG: Something about SNL in the ten most-read stories, yesterday
Saturday Night Live Posts Davidson, Bryant, McKinnon Goodbye Sketches
DC vs. Vampires: Hunters #1 Preview: Damian the Vampire Slayer
The Sandman: Neil Gaiman Remembers When DCU Didn't "Self-Love"
First Look At Frank Miller's New Creation, The Geek
5 Marvel Omnibus That Can Be Sold for $500 or More
Bleeding Cool Bestseller List – Immortal X-Men Beats Shadow War Zone
The Last Samurai: Ken Watanabe 'Step Forward' for Asian Representation
Action Comics #1043 Preview: Superman vs… a Baby?
Saturday Night Live: Pete Davidson Recruits Eminem to Honor SNL Boss
Star Trek: Enterprise Star John Billingsley on Turning Down SNW Role
ICYMI: more you may prefer from yesterday.
In case you fancied more LITG about comics.
Elric: The Dreaming City Review: Dark And Ominous
The Historic Masked Hero The Clock in Cracked Comics, Up for Auction
Sacrament: AWA Announces Peter Milligan's New Sci-Fi Horror Series
Grendel: War Child #1 From 1992 Up For Auction Thirty Years Later
Bill & Ted & Black Adam Thank FOC It's The 22nd Of May 2022
Spawn #1 Has Got Bids Of $129 Already At Auction
Scout Comics Launch Eight New Titles In August 2022 Solicits
Bleeding Cool Bestseller List – Immortal X-Men Beats Shadow War Zone
Before Eagly, Yank the Eagle in Blue Ribbon Comics #16, at Auction
What Actually Ran In Sandman #14 in The Daily LITG, 22nd May 2022
Cover The Dead With Lime #1 in Blood Moon August 2022 Solicits
LITG one year ago – Transformers The Movie Is Moving Again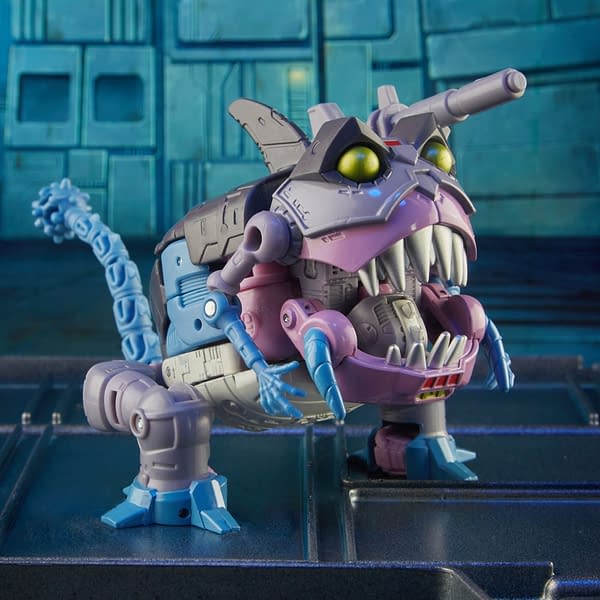 Relive Transformers: The Movie With New Figures Coming From Hasbro
Prodigal Son: Tom Payne Shares Thoughts; #SaveProdigalSon Campaign
Hey DC, Please Don't Change The Way We See Locke & Key and Sandman
Nightwing On The Couch – The Daily LITG, 22nd of May 2021
Todd McFarlane Launches King Spawn in August 2021
Hannibal Set to Stalk US Capitol Building; Bryan Fuller Approves
Bull Showrunner, Star Freddy Rodriguez Exit Amid CBS Investigations
Geoff Johns Gone Wild in Stargirl Spring Break Special #1 [Preview]
Transformers Shattered Glass Starscream Figure Debuts With Hasbro
Nightwing Has The Best Alibi Any Murder Suspect Could Want (Spoilers)
Mary Marvel Goes to War in Wow Comics #11, Up for Auction
Is Save Yourself! Boom's Next Wynd or Seven Secrets?
First Jane Foster Thor In What If #10 Up for Auction
Wolverine #1 – When Madripoor Became A Thing – At Auction
Campisi, Rainbow Bridge, God Of Tremors – AfterShock August Solicits
Retailer Exclusive Marvel Covers Only Through Penguin Random House
Diamond Adds Demand Check To Decide Which Graphic Novels To Reprint
Printwatch: Geiger And Dune: House Atreides Get Fourth Printings
Halloween Man Creator Raising for Aerobicide's Terry Parr COVID Relief
LITG two years ago – Rick, Morty, Funko, Paul Giamatti
Bleeding Cool continued to report from the comics industry shutdown, as it starts to ramp up, but with IDW Publishing making a number of employees fully redundant, a story that only Bleeding Cool has deemed worth covering, it seems. Oh, and Paul Giamatti. Keep up with your Daily LITG.
Rick and Morty: Billions Star Paul Giamatti Finally Meets His Character
Funko Funkoween Announces New Nightmare Before Christmas Pops
Now IDW Publishing Lets Go Of Employees, Permanently
Civilization VI Is Free On The Epic Games Store, Crossplay With Steam
Marvel Zombies Rise from the Grave for Funko Funkoween
What's The Big Secret in Mighty Morphin Power Rangers #50?
The Alienist: Angel of Darkness Key Art Teases Our Team's New Hunt
Marvel Comics MIA in August 2020 Solicits, New Warriors to Dr Strange
Marvel Comics August 2020 Full Solicitations Family Look
IDW Publishing Former Employees Speak About Redundancies
Comic book birthdays today
Comics folk are always getting older and still celebrating that special date.
Mike Deodato, comic book co-creator of The Resistance.
If you are in comics and have a birthday coming up – or you know someone who has – get in touch at richjohnston@bleedingcool.com.