Best-selling author Isabel Wilkerson, winner of the Pulitzer Prize and the National Humanities Medal, is headlining the Lakeshore Ethnic Diversity Alliance (LEDA) 2022 Summit on Race and Inclusion: Uniting Our Voices.
Wilkerson will deliver a virtual keynote speech on June 7, which will be a hybrid event, with the in-person portion at Hope College in downtown Holland.
Wilkerson is the author of The New York Times bestsellers "The Warmth of Other Suns" and "Caste: The Origins of our Discontents."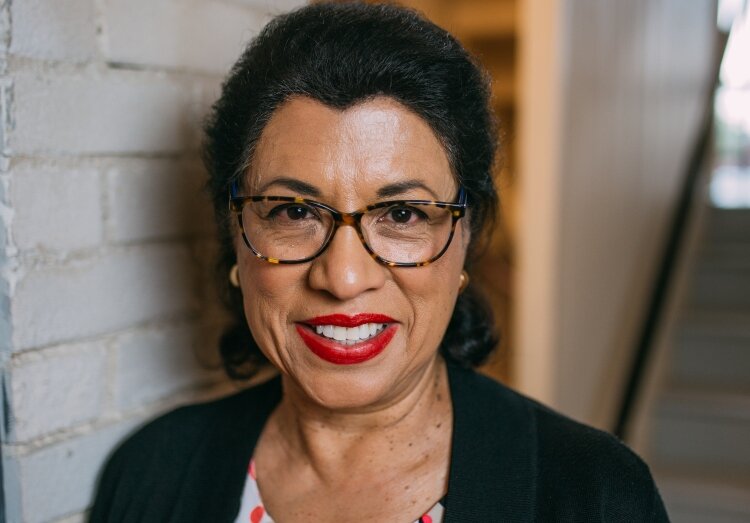 Gloria Lara is the Executive Director of the Lakeshore Ethnic Diversity Alliance.
"She has become an impassioned voice for demonstrating how history can help us understand ourselves, our country, and our current era of upheaval," says Gloria Lara, LEDA's executive director and a Michigan Civil Rights Commissioner. "She's going to be talking about our racial moment of truth. I think it's really important that we keep focusing on that."
Daylong event
The upcoming daylong event marks LEDA's 17th annual Summit on Race and Inclusion.
This year's theme, Uniting Our Voices, explores "how and why, in these unsettling times, it is more important than ever to pull together and unite for real and lasting change toward racial equity and justice for everyone in our communities," Lara says.
In addition to Wilkerson, the Rev. Dr. Jennifer Harvey, an award-winning author and educator, will deliver another keynote address. Harvey's most recent books, "Raising White Kids" and "Dear White Christians," bring her experience de ella as an anti-racist activist and educator to bear on conversations about how white communities can more deeply support racial justice work being led by communities of color, Lara says.
break out sessions
Lara adds that the 2022 summit will offer a unique day-long opportunity to "engage with leaders in our communities, state, and nation."
In the morning and afternoon, breakout sessions will address economic equity and wealth generation, health equity, book banning, reconstruction history, the African immigrant experience, talking to kids about race, hate crimes, and more. There will also be a panel of area youth discussing their experiences and hopes for the future.
Individuals and organizations can register for this event at https://whova.com/portal/registration/ledas_202206. Attendees can participate either in person or virtually. The deadline to sign up is midnight June 6.
Since 1996, LEDA has worked to dismantle barriers to ensure people of all ethnic backgrounds have equal access and opportunity to participate fully in the life of the community.
.