Rivals national recruiting director Adam Gorney and national recruiting analyst Nick Harris along with Julie Boudwin from TigerDetails.com and Frank Tucker of CanesCounty.com tackle three topics and determine whether they believe each statement is FACT or FICTION.
1. Three of the top four prospects in the state of Louisiana are not committed to LSU. That should be very concerning considering historical trends.
Gorney's take: FACTS This is a tough question for me because I can see both sides of the argument but this is my take right now: Brian Kelly have more wins than Knute Rocknemore than LaVell Edwards and Tom osborne and Woody There is and Bo Schembechler and Steve spurrier and all these famous coaches. But if he cannot resonate with elite talent in the state of Louisiana and across the Southeast then his upside at LSU could be limited. It is a unique marriage, there's no doubt about that, but I also want to be fair to Kelly that he was probably never going to get Arch Manning or Eli Holstein anyway. Still, through coaching changes, good seasons, bad seasons, whatever, the top in-state prospects go to LSU. Every single one since 2012 has done so. In the history of Rivals dating back to 2002 only four No. 1 in-state prospects have gone elsewhere. Especially at LSU, recruiting starts at home and Kelly needs to win many, if not all, of these remaining players.
Boudwin's take: FICTION. Let's remember, this is an entirely new staff in Baton Rouge filled with coaches from across the country with plenty of pull to land talent from coast to coast. Sure, it's not the usual amount of Louisiana commitments we're used to seeing with LSU, but the coaching turnover certainly played a factor in that, plus, the Tigers were never in the lead for Arch Manning or Eli Holstein even with the old staff . Brian Kelly & Co. are squarely in the mix for several of the state's top four-star players at different positions (Shelton Sampson, Kaleb Jackson, Zalance Heard) and I don't think we should truly grade this coaching staff and historical trends until we see what they do in 2024.
SHARE YOUR THOUGHTS WITH LSU FANS AT TIGERDETAILS.COM
*****
2. Miami has emerged as the clear front-runner for five-star DE Jayden Wayne.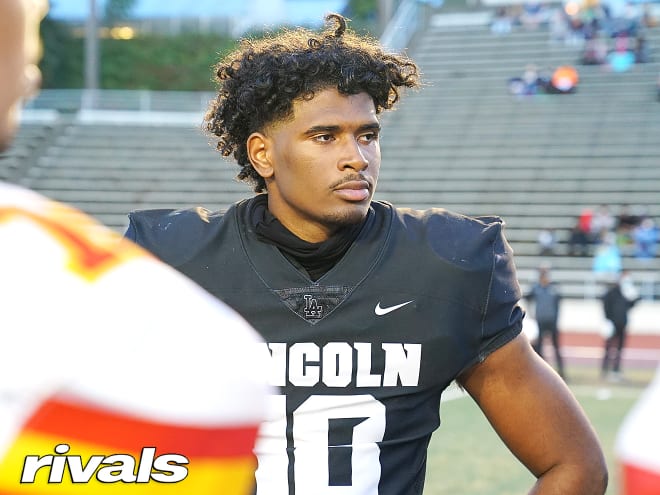 Gorney's take: FACTS For months, Jayden Wayne was telling me he loved the SEC and was drawn to play at those schools whether it was Alabama, Georgia or LSU. Then Oregon really emerged as a serious contender especially with coach Dan Lanningassistant Tosh Lupoi and others running his recruitment as well. But then he took those visits to Miami, rekindled his relationship with coach Mario Christopher, who Wayne knew from his days at Oregon, and the Hurricanes now look like the team to beat. Wayne announces he'll play his senior season in Florida and then announces he's ready to commit? The Hurricanes look good.
Tucker's take: FACTS Wayne has made the trip to Miami from the West Coast twice in the last six months. Transferring to Bradenton (Fla.) IMG Academy proves that distance isn't an issue for the Washington native, either. The commitment of Jaden Rashada and Riley Williams proves coach Mario Cristobal still has a presence on that side of the country and Miami has been on a roll the past two weeks securing pledges from four four-star prospects. Wayne should be the next domain to fail.
SHARE YOUR THOUGHTS WITH MIAMI FANS AT CANESCOUNTY.COM
*****
3. Texas has put together the most surprising recruiting class so far in 2023.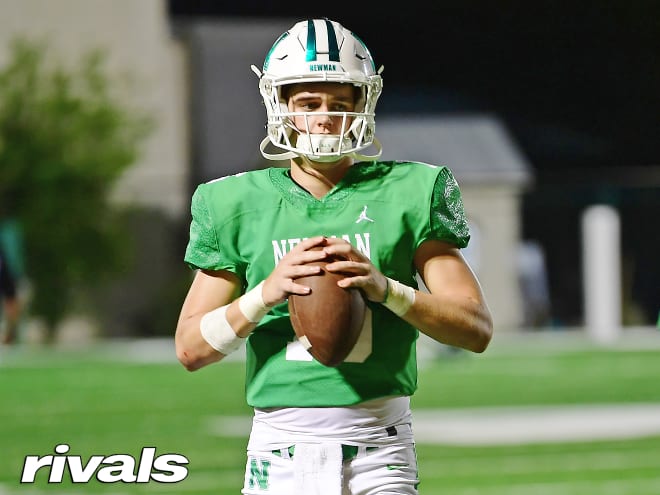 Gorney's take: FACTS Steve Sarkisian went 5-7 in his first season. Texas has had one 10-win season in more than a decade. Since coach Mack Brown left, the Longhorns have had as many winning seasons as losing ones. In that time period since Brown's departure from him, Texas is 53-46. Those are not stellar numbers by any stretch and so it is somewhat shocking that the Longhorns were able to beat Georgia and Alabama for No. 1 Arch Manning and then have the flood of commitments they've had in recent weeks. The Texas name still holds a lot of power, things look headed in the right direction and while Tennessee, Baylor, Cincinnati and other programs are recruiting really well, I'll take the Longhorns as the biggest surprise so far.
Harris' take: FICTION. While Texas' 2023 class has made major headlines in the recent weeks following Arch Manning's decision, I don't feel as though it's a surprise to many. Manning had been trending toward Texas for quite some time along with most of the commits that the Longhorns were able to land in the following days. However, I would consider Derek Williams' pledge as a surprise, especially this early in the process. If I had to pick a team that's surprised me the most in 2023, it would be Tennessee. We're all starting to accept the fact that Tennessee has landed a five-star quarterback in this class with Nico Iamaleava, but the idea of ​​it is still surprising on paper. Pair that with the Volunteers' four four-star pledges that help make up the No. 12 class in the country, and what sits is a class that has top-10 potential going into the late summer.
SHARE YOUR THOUGHTS WITH TEXAS FANS AT ORANGEBLOODS.COM